Brazilian Rectors gather at Wits to pave the way for future collaborations
- Wits University
More than 50 distinguished Brazilian university leaders and scholars from various institutions convened at Wits to forge collaborative pathways for the future.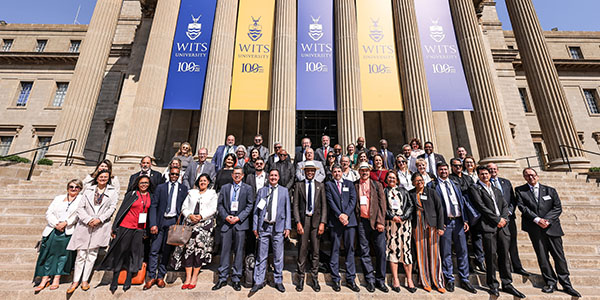 A group of Brazilian academics, representing about 20 universities under the Brazilian Association of Rectors of State and Municipal Universities (ABRUEM) visited Wits with the idea to join forces for academic collaborations. The ABRUEM is an organisation that focuses on higher education while promoting teaching, research, community service, innovation and international collaboration.
The purpose of their visit was to encourage discussions that can lead to the development of common research and academic projects, and in addition, mobilise programmes for staff and students internationally.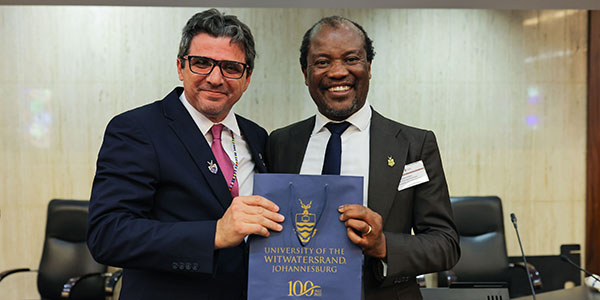 Wits Vice-Chancellor and Principal Professor Zeblon Vilakazi welcomed all the esteemed guests and encouraged them to make their academic contributions to the Global South.
"Let us seize this opportunity to build bridges of knowledge, strengthen the ties of friendship, and work hand in hand towards a more inclusive, equitable, and prosperous world. Together, we can author a new chapter in the story of academic excellence and innovation, one that will be written by the Global South and cherished by generations to come," said Vilakazi.
Professor Odilon Maximo De Morais, the president of ABRUEM, gave an overview of the universities they have in Brazil, emphasising their offerings to students, and articulating their core mission, with the aspiration to extend this knowledge to South Africa.
"Among our main concerns, is to reverse the problems caused by climate change, to diminish social differences and to strengthen and sustain regional development," said De Morais.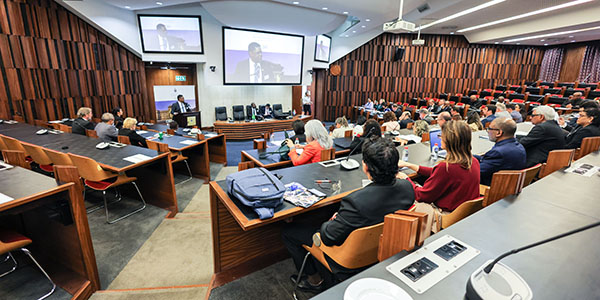 In June 2023, the Wits School of Art (WSOA) signed a memorandum with the Federal University of Santa Maria in Brazil (UFSM), solidifying their partnership to help extend the engagement of the exciting work happening at the leading art school from Brazil.
To overcome language barriers, Wits students enrolled at the Portuguese Language Centre joined the event as interpreters. This initiative offered a glimpse of what an integrated academic collaboration could entail.
The last item at the event was a Q&A session where academics from each country posed questions about student funding, research collaboration and possible exchange programmes for staff and students.