Celebrating Africa Day
- Wits University
African philanthropy champion, Dr Bhekinkosi Moyo, shares his views on Africa Day, youth and the African Continental Free Trade Area.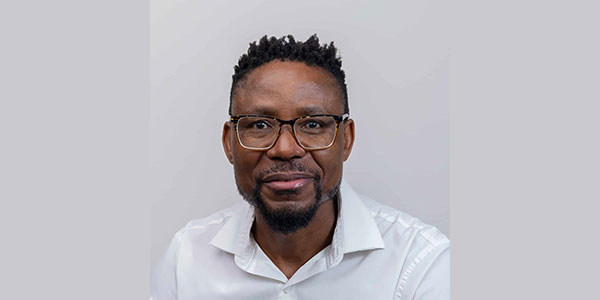 Moyo is the Director of the Centre on African Philanthropy and Social Investment (CAPSI) and an Adjunct Professor at Wits. He is a leading writer on issues of African philanthropy, a prolific author, researcher and thought leader with a keen interest in questions of African resources, democracy and governance.
Prior to joining the WBS, he was CEO of the Southern Africa Trust, worked as Director of Programmes at Trust Africa and was also part of the formation of the African Union Foundation, becoming one of the founding council members. He sits on the boards of the International Society for Third Sector Research, the African Union Foundation, and chairs the SIVIO Institute and Association for Research on Civil Society in Africa boards.
CAPSI will mark Africa Day on 24 May with a public event themed Accelerating AfCFTA. Voices of youth, social enterprises and businesses. Register to attend.
What does Africa Month mean to you?
Africa Day is the annual commemoration of the founding of the Organisation of African Unity (OAU) on May 25, 1963 in Addis Ababa, Ethiopia by 30 leaders of the then 32 independent African states. Since then, May has remained a very important month to all conscious pan-African institutions and people. This tradition was picked up in 2002 by the African Union (AU), the successor of OAU.
For CAPSI, as a Pan African Centre, Africa Month celebrates the foundation of our being. Every year since our founding, we use this month to reflect on Agenda 2063 and the steps taken towards Pan African solutions in moving the continent ahead. We also celebrate our contributions as a Centre in teaching African philanthropy aimed at instilling African values and customs. For us, it is a month of hope, progress and unapologetic celebration of this beautiful continent we call home and its people.
Why was it important for CAPSI to co-host the Africa Day event themed Accelerating AfCFTA. Voices of youth, social enterprises and businesses?
The African Continental Free Trade Area (AfCFTA) came into effect on 1 January 2021, bringing about the dawn of a new era of free movement of goods and services across the continent. This step brought Africa a few steps closer to the dream of a united Africa as envisaged by our Pan African fathers. This aligns with the African Union's Agenda 2063 plans to integrate the continent based on the ideals of Pan-Africanism and the visions of Africa's renaissance. This is praiseworthy for us as CAPSI and warrants rallying the youth to back this movement and fully make use of the opportunities that this free trade agreement brings. Highlighting such initiatives and accomplishments are essential for the #AfricaWeWant to materialise.
At CAPSI, we see this Africa Day convening as a special event to bring together various voices of young Africans who should benefit from the AfCFTA to see how having one Africa with free movement of goods and people can tackle social ills we face as a continent and empower the youth of today who are Africa's future.
What are the top three things happening on the continent that excite you about the future?
We are living in exciting times for the continent. Africa is demographically, the youngest continent, a good number who are involved in innovative entrepreneurial innovations, especially in technology. This, combined with Africa's 1.4 billion people means that a fully implemented AfCFTA offers numerous opportunities for our young people especially those involved in entrepreneurship. This is in terms of larger market for scaling their entrepreneurial ventures.
A fully implemented AfCFTA means that the young people making these strides will play a vital role in lifting their communities. This could especially be through philanthropy. Studies by CAPSI over the past 3 years have documented growth of African philanthropy, in part, driven by rapidly growing economies in various countries in the continent. Supporting the full implementation of AfCFTA is therefore, expanding opportunities for young Africans. It is exciting to anticipate the harvest of the seeds planted to change the course Africa.
South Africa celebrates Youth Month in June, what's your message to youth in the country and the broader continent?
The Africa population, the fastest growing in the world, is expected to increase from 1.4 billion people today to over 2.5 billion people by 2050 when it will continue to be the youngest in the world. This means that young people hold a special position through their numbers to drive the agenda and future of South Africa. Take the words from the scene of the preacher in the movie Sarafina:
"They fear you because you are young. They fear you because you are the future."
Young people are thus encouraged to leverage on this strength and their numbers to bring positive change and move the country forward as a continental powerhouse. Take their place in being the change they want to see in South Africa and the continent overall.
Moving the continent forward requires all of us and you too can make a difference.
Related articles
CAPSI and Mastercard Foundation Partner on Project Geared Towards Youth Employment Research
The century of the African philanthropists is here, but wise choices must be made