Celebrating a 100 years of Wits for good
- Wits University
Remembering the outstanding working done by Wits' student body in Riverlea in the 1960s to early 1980s.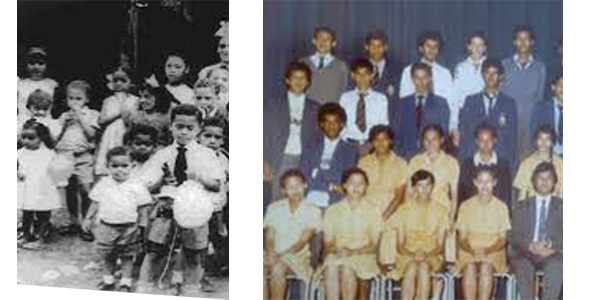 As the Wits' centennial year draws to a close, it is important to commemorate and celebrate the phenomenal work done by Wits University's staff and students for the good of South African communities over the last century.
From the 1960s leading up to the early 1980s, Wits students established revolutionary and life-changing welfare facilities in Riverlea, southwest of Johannesburg. The suburb was built when the apartheid government dumped people where no one else wanted to live. Riverlea was one such low-cost housing development, constructed in the early 1960's.
The Witwatersrand University Students' Community Organisation (Witso) was a body of young medical, dental, legal students, social workers, sociologists and speech therapists came together to provide a medical and anti-natal clinic, a creche, soup kitchen and several other welfare projects in the community.
Riverlea was a predominately coloured community that was established after the Group Areas legislation was enforced by the apartheid government. The community was plagued by malnutrition and was shockingly under resourced. Residents would have to commute more than six kilometres to get to the nearest hospital and even further for other amenities. Many residents were troubled with respiratory and bronchial conditions, as well as contagious diseases due to the location of the suburb - built around a mine dump.
The Witsco project was initially setup as a medical clinic, but it was soon discovered that many people were coming to the clinic with problems that weren't entirely health related. The clinic then employed its first social worker in 1965. As the programme grew, other educational programmes and group work projects were established. Students hosted over 30 clubs like sewing, painting, music, tennis, and gardening while offering remedial education for learners who needed support.
Notably, various social and education forums such as readathons, science programs, food programs for young learners and the Witsco creche were available during the school holidays.
The Riverlea project is an example of the marvellous work done by Wits' students for the good of communities in and around campuses, Johannesburg, and the world. Students in the 1960s and 1970s did not only enter this community to offer professional services but also supported the project financially by raising 50% of the annual budget through RAG: Remember and Give – a student-run fundraising initiative.