Looking ahead from a life of new beginnings
- Wits University
Emeritus Professor Barry Dwolatzky launches inspirational memoir, smartly capturing his less-than-ordinary coded history.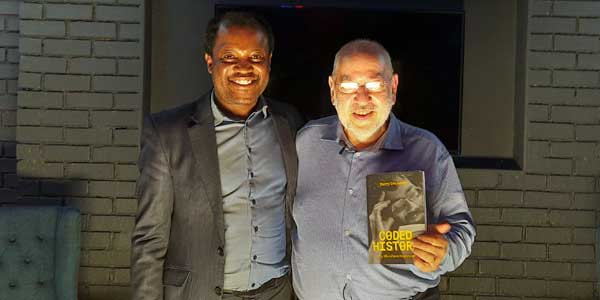 Revered as the 'Grand Geek' of South Africa, the innovator, academic and software engineer has devoted his life to teaching, supporting and encouraging young people to lead Africa's digital future.
In his new memoir, Coded History – A life of new beginnings, lauded as 'revealing, inspirational and vulnerable', Dwolatzky captures his extraordinary 'life of new beginnings'.
He shares stories of facing his death at 35, his life as an underground software engineer in the struggle against Apartheid, "the mission" that brought him back to South Africa from the UK where he lived in self-exile in the '80s, and how, on the eve of democracy, he embarked to help build the country's IT industry.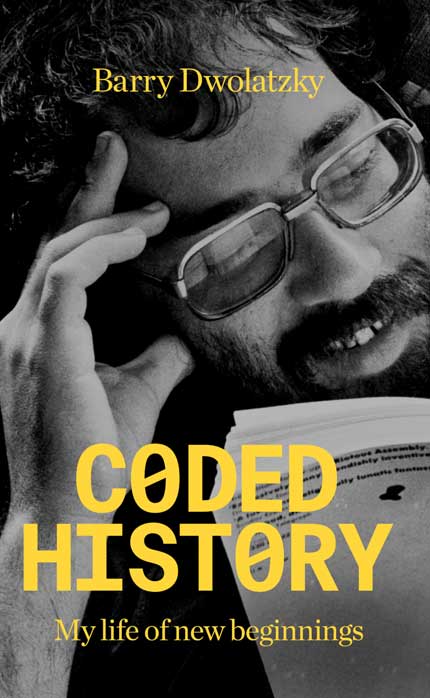 In his memoir he also shares his love and connection with Wits University which spans more than 50 years, starting as a student in electrical engineering in the early 70s where he graduated with a BSc(Eng) degree and later his PhD, and where he has since devoted much of his time to prepare young people for the future. "I've discovered that idealism and naivety coupled with bold dreams and determination can get one very far," he writes in the book.
An inspiration to generations of software engineers who have had the privileged to be taught and mentored by 'Prof. Barry', as he is affectionately known, Dwolatzky now hopes a new generation will read the book and rather than seeing him in the book, make connections to their own world.
In conversation with radio broadcaster and founder of Champion South Africa, Ashraf Garda, at the launch Dwolatzky said despite the current state of the country, he strongly believes in young people.
"I apologise to them because we've handed them such a mess (of a country) but they have the creativity and energy as the drive and the reason to build a new South Africa, a new Africa and a new world. So I believe in the future of our country," he said.
That is also the point of a university, he said, "to prepare people for the future".
"The greatest pleasure I get is to hear from former students about the success they are achieving," Dwolatzky said at the launch hosted in the iClub at Wits University's Tshimologong Digital Innovation Precinct that he founded, where hundreds of budding young African digital creatives, innovators and entrepreneurs have been honing their skills since 2017.
Also speaking at the launch, Wits Vice-Chancellor and Principal, Professor Zeblon Vilakazi, said Dwolatzky's vision with Tshimologong has ensured that Africa is not in the backwash of the next wave of technology development but that "we are changing the face of this continent right, front and centre of this new wave. Thanks to him, this time around Africa is not being left behind".
The Wits digital innovation precinct now houses one of only 13 IBM Research Labs in the world, and is one of only a handful of tech hubs outside of the US that is connected to the global network of quantum computers – 'the future face of computing', Vilakazi said.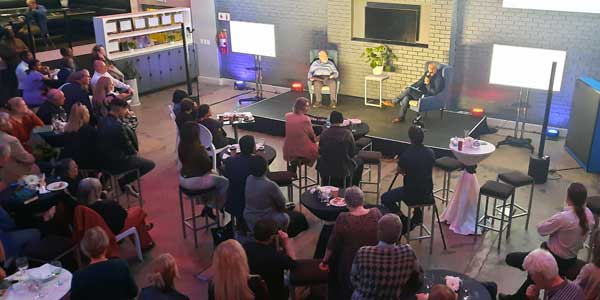 Many of his friends, colleagues, students and ANC struggle stalwarts who came together at the launch to celebrate the innovative engineer's life were struck by stories from his layered life that they were not aware of.
This includes using his encryption and coding skills in the 80s to support the underground anti-apartheid movement's clandestine communications network. And also the more person struggles of facing the devasting news of being diagnosed in 1987 with a rare form of leukemia with only few months to live. He vulnerably tells how he was lying in a hospital bed in London and not wanting to die at the age of 35.
But, as the book's main theme charges, surviving the dire prognosis, he embarked on a new beginning that led him to become one of South Africa's most influential IT personalities.
And he is not done yet. Dwolatzky was appointed as Wits' Director of Innovation Strategy in 2021 where he is driving efforts to "take our amazing research being done at Wits and turn it into impact for our country, continent, and society in various ways. Innovation is a mindset and we can drive innovation by giving people the support they need to be innovators", he said.
More about Innovation @ Wits
Visit Wits Innovation at https://www.wits.ac.za/innovation/. The University's Innovation Strategy is aimed at bringing brilliant minds together to share, collaborate and support innovation from first ideas and research to entrepreneurship and societal impact. It is a space to create, collaborate, and engage in impactful innovation, across disciplines and boundaries. We are committed to using our knowledge for the advancement of our community, city, country, continent, and the globe.