Universities should take a leading role in reforming South Africa's socio-political landscape
- Wits University
Former Wits Chancellor and Deputy Chief Justice Dikgang Moseneke says Wits has produced great leaders in the past and must continue doing so in future.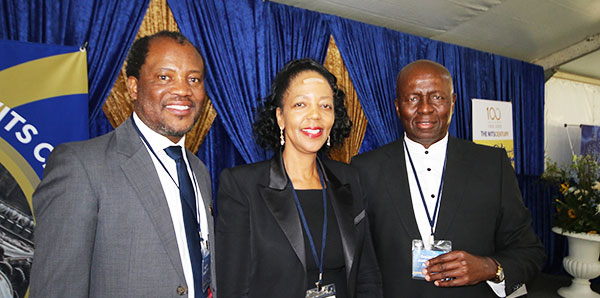 Universities in South Africa have a leading role to play in the socio-political landscape of South Africa, where a dire lack of political leadership is dragging the country down.
These are the thoughts of former Wits Chancellor and former Deputy Chief Justice, Dikgang Moseneke, who said on Sunday that South Africans need to "rethink how we relate to the state" and move away from "statism".
"We need to go back and tach our people how to look inward; how to grow their own vegetables; how to build their own homes; how to paint them when they get dirty; how to pick up their litter, and their dignity will be restored – not by a ruling elite that is ever-evasive and ever-and often unethical," said Moseneke.
"We must, in other words, cultivate a system of progressive activism, because we have no reason to trust those who call us 'our people', and in vain promise us that they will eradicate triple burdens. We have no business in believing in the ruling elite. We have no business to be this gullible."
Speaking at Wits University's Founders Tea during the university's Centenary Celebration, Moseneke said universities must take a lead in the reformation of the country.
"Universities must remain a safe crucible of independent and critical thought. You must remain a bastion of research and new knowledge. You must continue to hone generational succession of leadership that is informed, that is ethical, that is people centric, that is development centric.
"A true university must be an incubator for social, industrial and financial innovation. A true place of higher learning and teaching must all the time be asking 'why all the poverty around us? Why is poverty increasing? Why is it so stubborn? Why is it so endemic? Why are there fewer and fewer people who are capable of being innovative – creating new wealth and new ways of better living?'."
Universities must also be probing the social arrangements that continue to burden the country, like why are our public institutions so fickle, so susceptible to subversion and inaction, and, why is there such a "damning leadership" deficiency in the country?
"If you care to watch the discussion in parliament, you would know just the level – the low, low level – of leadership that we have to stomach and suffer."
Quoting former Wits Vice-Chancellor, Professor Adam Habib who said South Africa's single biggest bane or curse is a paucity of quality leadership, Moseneke said that Habib should have qualified this statement by saying there is no quality leadership "within politics".
"Our biggest curse is just not having the kind of leaders that we need most at a time that we have to make the most of our conceptual notions of our just, good democratic society."
Naming the names of several leaders who came from Wits University, such as Nelson Mandela, Robert Sobukwe and Duma Nokwe, Moseneke said that Wits has produced great leaders in the past, and should be able to produce them again in future.
"So as Wits celebrate's its 100th year, it must continue to produce more and more special leaders, because that is what we need most."
Following up on Moseneke's speech, Wits Vice-Chancellor Professor Zeblon Vilakazi said while South Africa has great leaders, they are not in politics. Naming leading academics such as Professors Glenda Grey and Shabir Madhi who helped government mitigate the impact of covid, Vilakazi said you can find many "wellsprings" of leadership in the academic and private sector, and that unlike in the past, you don't find the top students going into politics anymore.
"The Greek warrior leader Pericles said: 'If you run away from politics, politics will come to you', and 'if you are not interested in politics, you will find yourself being ruled by your intellectual inferior'."