Wits University believes in another world
- Wits University
It was a night of suspended reality, imaginative film, and sophisticated symphony at the SA premier of William Kentridge's Oh to Believe in Another World.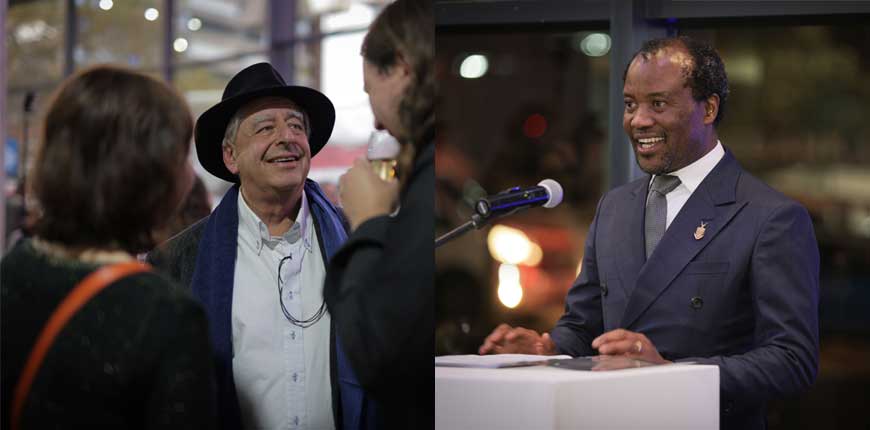 A world-renowned artist, Kentridge is also a Wits alumnus. Oh to Believe in Another World combines stop animation film, puppetry, artistry, and an orchestra in a masterful production to reimagine the lives and loves of Russian composer Dmitri Shostakovich.
Historically set in Soviet Russia circa the Russian revolution of 1917, and spanning the 1920s through 1950s, the colourful cast of characters include the communist leaders Joseph Stalin, Vladimir Lenin, and Leon Trotsky. The composer Shostakovich himself features in symphony and film, as does his muse, Elmira Nazirova, the revolutionary yet suicidal poet laureate, Vladimir Mayakovsky, and avante-garde author and socialite, Lilya Yuryevna Brik.
Shostakovich (1906-1975) premiered his 10th Symphony in 1953, the year of Stalin's death. Kentridge's Oh to Believe in Another World – which is a line from Mayakovsky's poem which articulates the symphony – aims to show in film some of the ambiguities Shostakovich had to negotiate both in his music and the historical context in which he lived.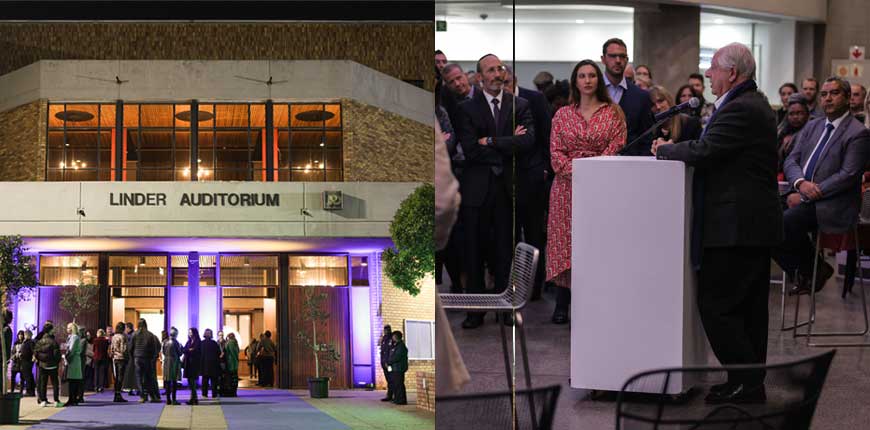 The Russian Revolution more than 100 years ago gives Kentridge's film historical and temporal context. This both enables immersion in a soviet epoch arcane to Africa and provokes reflection of a Brave New World a century later. Similarly, Wits University in its centenary year, in a post-pandemic, politically tumultuous and socio-economically devastated South Africa, imagines and believes in another, better, world.
Addressing the audience at the Wits Linder Auditorium ahead of the performance, Wits Vice-Chancellor and Principal, Professor Zeblon Vilakazi, said: "Just as William Kentridge draws us from the outside into a new realm, navigating through complexity, interacting and intersecting with different periods, places and people, imagine if we could for just one moment, believe in another world? A more equal world filled with hope and possibility, a world in which the arts are treasured and curated for the benefit of future generations, a world in which education and innovation is properly valued and funded. Imagine if we could make this our new reality? As we turn 100, we are reimagining the future of Wits University, and the future of our society, and we invite you to walk this journey with us."
In addition to premiering Oh to Believe in Another World as a Wits centenary event, Kentridge has also donated an edition of prints for sale, the proceeds of which will go towards deserving Wits art students.
Another world at the Wits Linder Auditorium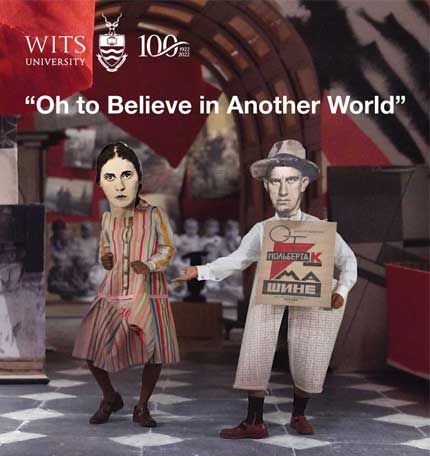 Download and read the programme (PDF)
The conductor, Joseph Young, visiting from the US to conduct the Mzansi Philharmonic Orchestra in performing Shostakovich's Symphony No.10, held his baton utterly still in mid-air before the first violins of the orchestra opened the show. In suspense, the audience waited until finally they were bathed in the music, framed by the Auditorium's perfect acoustics.
Just then, Kentridge's film, Oh to Believe in Another World, appeared on the screen above the orchestra and transported the audience into what seemed like an abandoned Soviet Museum. The museum (in reality made from miniature cardboard boxes) comprises various rooms such as a community theatre hall, a public swimming pool and a quarry, all of which hold the stories of the Soviet Union's complex past, but reimagined by Kentridge and his team of local and international collaborators.
Historically, Shostakovich was twice renounced by Stalin who kept a tight grip on the arts, dictating its aesthetics and its political position. Somehow, Shostakovich managed to appease the dictator and despite the composer's renouncement, avoided the gulags and other fatal punishments. However, Shostakovich's disillusionment was latent until he could begin to pry open his authentic creativity on the occasion of Stalin's death in 1953. The Symphony No. 10 was thus born and lauded as Shostakovich's most bold and expressive composition.
Masterfully, Shostakovich and the other central figures of the film appear as puppets but they are performed by actors. These puppet-actors are shown as origami shapes, moving in jarring and often comical ways, but their relationships with one another, and indeed history, illuminates their pained and complicated existences in an unrelenting, brutal regime. Sorrow and angst still lingers in Kentridge's museum, despite the cast's seeming liberation from Stalin. The haunting sound of the oboes and timpani in the final movement of the symphony reveals not only the characters' grief, but history's trauma.
Kentridge's artistic form is one of collage, because history is comprised of such. The film incorporates the artist's signature stop-motion animation style, as well as traditional special effects. An important part of Oh to Believe in Another World is the concept of "erasure and re-drawing." Here, the audience participates in re-making the artistic production, as Kentridge draws and erases characters, and the puppet actors swop masks. The orchestra is itself an interpretation.
The production is participatory and multi-disciplinary, and somehow evokes hope right at this historical moment. Today, as the Russia-Ukraine war lingers, and the world staggers towards something new after a brutal two years, Shostakovich's Symphony No 10 is prescient. It does what great art should and that is transcend time and geography to expose the precarity and beauty of the human condition.