From chemistry to commerce: School learners get the 'Wits experience'
- Wits University
Learners enjoy a fun-filled Wits Integrated Experience of academic and student life on the Braamfontein campuses.
The Wits Integrated Experience kicked off with its fifth short course this year, designed to expose grade 11 learners to skills and knowledge within its various Faculties.
The fun-filled programme allows learners across Gauteng to partake in an integrated problem-solving exercise within the five disciplines of Science, Engineering and the Built Environment, Humanities, Health Science, Commerce, Law and Management.
This year, learners were tasked with a preliminary investigation into a plane crash, using all the elements provided by each Faculty. They went from mixing fuel elements in Science to understanding the effects of fake news and the psychology of the pilots in Humanities.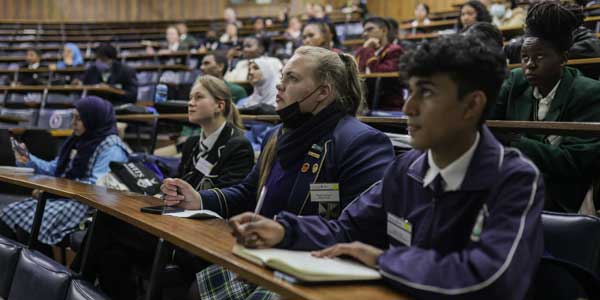 "We hope that the learners immerse themselves in university life," said Suresh Naicker, Student Recruitment Manager at Wits University.
"It's not just about what you learn inside the classroom, at Wits it's also about what you can learn outside the classroom. Hopefully, they can see what a wonderful place this is and essentially that this could be their premier destination of study."
This interactive course assists learners in making better-informed decisions about subject choices, careers, and higher education opportunities, leading to the world of work.
"I've learned so many new things, it's incredible. We started in the chemistry lab and experimented there. Our school doesn't have a lab like that, it was massive, really something to see," said Muhammad Khan, a grade 11 learner from Auckland Park Academy of Excellence.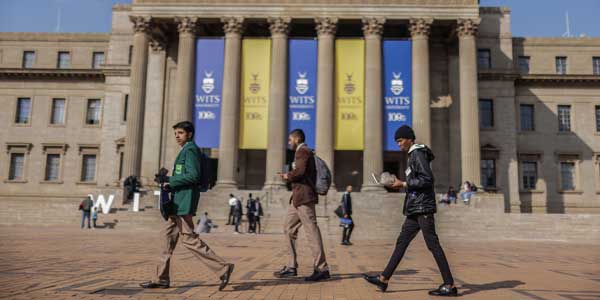 Apart from access to the world-class technologies and resources at Wits, learners also got to experience student life at the Braamfontein Campuses.
"It was amazing because I got to be inside this university. I have always wanted to come to Wits because it's considered to be one of the most popular universities in South Africa," said Lindiwe Khoza, a grade 11 learner from Lebohang Secondary School.
Khoza said that she hopes she can be part of the Wits community after she matriculates.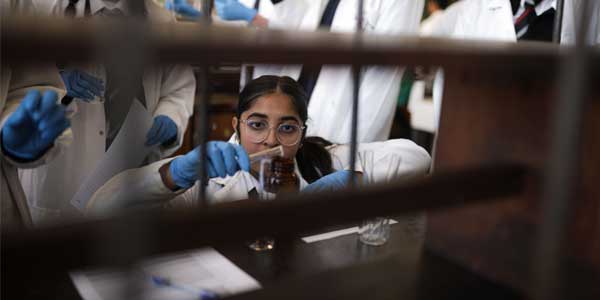 Learners will return to campus at the end of August to complete part two of the short course. Thereafter, team-based project work will be presented to a panel of "experts", which will take place on Friday, 26th August 2022.
This will culminate in an awards ceremony on the same day, where certificates and prizes will be handed out.