Witsie shines at international competition
- Wits University
Engineering student trumps teams at an international simulation competition.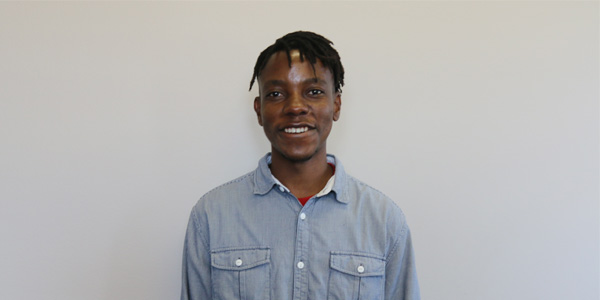 Fourth year student at the School of Mechanical, Industrial and Aeronautical Engineering, Buhle Baloyi clinched fourth position at the competition, making him one of top minds at the mental showcase hosted by Simio.
Baloyi was up against 302 teams comprised of 2032 students from 14 countries. Participants were given a technical industrial engineering simulation problem and had to optimise the distribution network for a logistics company operating along the North Sea. Candidates were judged on the quality of their presentation, analysis of input data, modelling approach, quality of animation, analysis of results, quality of recommendations as well as overall project quality amongst others.
Baloyi rose to the challenge by using engineering and mathematical skills to create various models using Simio simulation software. He investigated 13 scenarios and proposed a cost reduction model to improve the company's revenue.
The thrilled Baloyi says: "This win is validation for me, that someone like me can participate in and win an international competition."
The competition is open to individual and group submissions, however, Baloyi was the only one-man band among the winners. First place went to Claudia Donahue and Alexej Lozevski, a duo from North Carolina State University; second and third place went to teams from Chulalongkorn University in Thailand.
Baloyi regards himself as a solution-orientated individual and is inspired by his environment. A resident of Mamelodi township in Pretoria, Baloyi sees first-hand how the supply of goods and services are affected by road infrastructure and how the lack of maintenance to water infrastructure further exacerbates this problem. Working to solve these kinds of challenges steered Baloyi towards engineering. "Engineering is about coming up with solutions to real world problems and that is main reason I choose to study engineering at Wits University," he says.
Dr Joke Buhrmann, supervisor and senior lecturer of operations research and machine learning says the School is proud of this achievement and it is in line with the School's long-standing tradition of producing high performing students and graduates.
The School exposes students to numerous competitions to test their mantle. As such, fourth year industrial engineering students are encouraged to participate in the Simio competition as part of the engineering graduate attribute project which further challenges students to apply acquired skills to real world problems. Previously Wits' students have placed in the top 10 at the competition. Simio is a software company, headquartered in the United States and delivers solutions for the design and scheduling of complex systems.