New Head for Wits Functions and Events
- Wits University
Thembelihle Dlamini, a former Vice-President of the SRC, takes over the reins.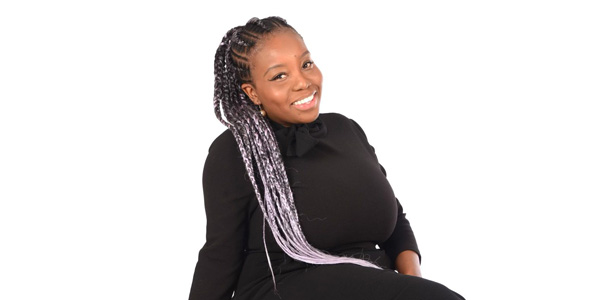 A true Witsie, Dlamini who took over as Head of Functions and Events at Wits in May 2022, first stepped foot at the University as a student. Upon completing her Bachelor of Commerce in Marketing degree, Dlamini started working as an account manager for a media agency servicing various clients, providing project and event management support as well as developing and executing marketing strategies.
In 2013 Dlamini returned to Wits – this time as a student development practitioner in the Student Governance Office and Leadership Development Unit, responsible for managing student clubs, societies and organisations on campus. In the nine years at Wits, Dlamini spent most of her time as project manager working alongside the Dean of Student Affairs where, among other responsibilities, she managed a range of events, led campaigns and liaised with the student population. As a student, Dlamini served as the Vice-President of the SRC (2008-2009) and in 2021 she was among Wits Covid-19 heroes serving as the main point of contact for students.
In her new role Dlamini has hit the ground running with the University's Centenary Campaign, the Wits 2033 Strategy as well as contributing to the University's Advancement Division while pursuing her master's in commerce.
She brings with her great energy, new and creative ideas to steer the division forward. "I am thrilled to lead the Functions and Events department and look forward to actualising what it truly means to stand: For Good. I continue to carry with me the spirit and ethos of Wits that I hope to transfer not only to my colleagues but every individual who through Wits Functions and Events, will truly have a memorable Wits experience," says Dlamini.
#Wits100
Coming out of a pandemic students and staff have been away from campus and it is important for the department to foster a new spirit of oneness and celebration in the centenary year, coordinating and executing memorable event to celebrate the triumph over a pandemic, Wits' role in global research as well as 100 years of academic excellence.
Dlamini joins at the peak of Wits100 events, lectures, and engagement initiatives. She and her team have a huge task ahead to commemorate Wits; milestone and to casting light into the next 100 years of impact.