Top Matriculants, now Witsies celebrated
- Wits University
Twelve outstanding first-year students have been awarded the Vice-Chancellor's Scholarship, which covers tuition and accommodation fees.
Wits University hosted an awards ceremony to honour and welcome whiz kids who topped the academic charts in the national senior certificate exams and who have now joined Wits University.
"We are excited to welcome these academic elites to Wits, and we are confident that they will soar even further in this stimulating environment that is Wits University," said Wits Vice-Chancellor and Principal Professor Zeblon Vilakazi during the event on Sunday, 27 March 2022.
The students have an affinity for science- and maths-based programmes. Nine of the students are registered for medicine while their fellow awardees elected to pursue accounting sciences, actuarial science and computer sciences.
Medicine was an easy choice for Maeve Miranda who bagged eight distinctions in matric.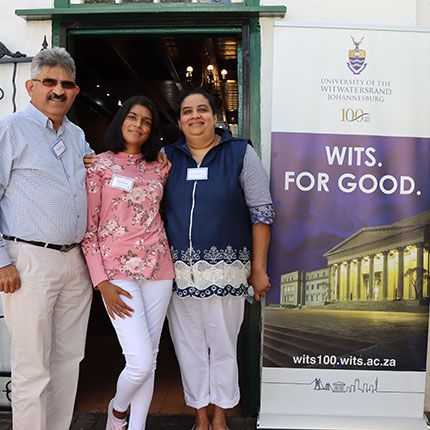 "A career in medicine is very rewarding because it touches and transforms people's lives. I have first-hand experience of the power of the profession," said Miranda who was joined by her family and teacher at the event.
In 2021 Miranda was diagnosed with Alport syndrome, a condition that affects kidneys, hearing and vision. However, advances in medicine have allowed her to live a rounded life and explore passions such as horse riding and playing the piano. Having left her family in Pietermaritzburg, the Wykeham Collegiate matriculant is embracing the independence that comes with university life and the new opportunities ahead of her.
She lives her life fueled by Darwin's words of "adapt or die". Miranda, who is due for a kidney transplant this year, says she is grateful for the academic recognition. "I am really grateful for the scholarship. A transplant can be very expensive and this takes the weight off my parents."
Courage, resilience and innovation are some of the qualities that distinguish top flyers and Muthuphei Mukhunyeledzi has a bag full of these. The self-taught coding enthusiast and alumnus of Tshivhase High School is interested in a career in software development and gaming. His recent creations include coding websites and 2-D games.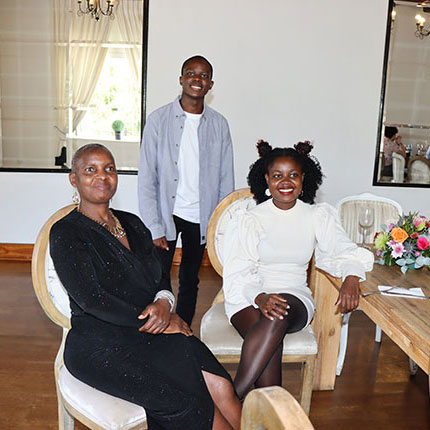 For Mukhunyeledzi, university has been a "wonderful experience" thus far. His advice to matriculants is to "enjoy what you are doing. It's less work if you enjoy it."
Wits University offers a range of bursaries to matriculants, starting from those with an admission point score of 43 and 44 (excluding Life Orientation). The University Entrance Scholarships, the Vice-Chancellor's Equality Scholarships and the Vice-Chancellor's Scholarships were created to motivate and reward top matriculants. Read more about the Wits scholarships.