Rousing Welcome for 100th Class
- Wits University
A new chapter and new frontiers as Wits welcomes first-year students joining the University in its centenary year.
Wits University officially welcomed first-years, their families and guardians on Sunday, 6 February. The vibrant event held on the Library Lawns heralded what awaits the more than 5000 newcomers as they join the Wits family.
Mr Jerome September, the Dean of Student Affairs and Welcome Day programme director opened the ceremony to rousing applause by excited students and guests.
"We are delighted that you have chosen this institution. Wits University received close to 88 000 applications and you are the chosen ones," said September.
Professor Zeblon Vilakazi, Wits Vice-Chancellor and Principal, was equally excited to welcome the "centenary class," as Wits celebrates 100 years in 2022.
Vilakazi, known for his love for Star Wars and quantum physics, called on the students to dream beyond the ordinary as Wits prepares for its moonshot moments towards leading society and leaving a legacy.
In his address he emphasised that the future of the University and that of the students is intertwined.
"For every step forward that we take as we create new knowledge, we shape our city, we shape our country, we shape our world. Let us walk this journey for good together, as you begin yours".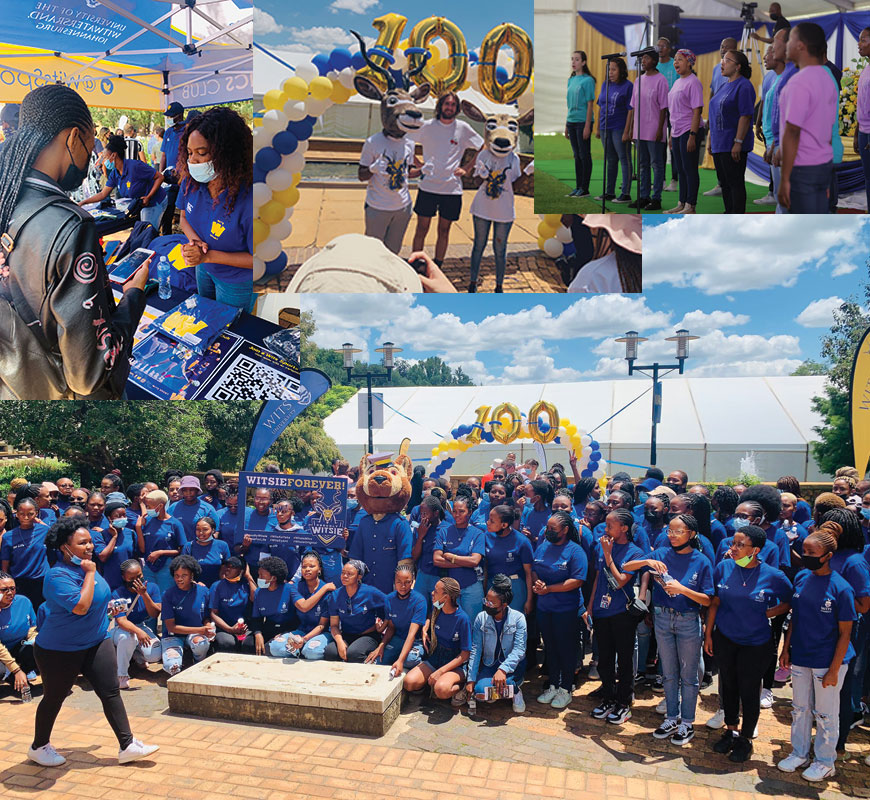 Welcome Day traditionally serves to communicate the vision and ethos of the University as well as offer advice to new students as they embark on their academic journey.
Dr Judy Dlamini, whose role as Wits Chancellor is to serve as the moral compass of the University, encouraged new Witsies to "be consistent, collaborate and be caring".
"Consistency is very important. Be consistently good because life is not only about succeeding with your As [distinctions] – we want that, we celebrate this – but you have to be good as a human being. This world will be better because we have good human beings who are consistently good no matter who is looking."
Listen to Dlamini's speech.
The Chancellor's speech was followed by the Wits SRC President Cebolenkosi Khumalo who, like speakers ahead of him, hailed the class of 2022 for their resilience during the pandemic.
"From my SRC and the various student structures at the University, it is an honour to stand before you today. You are a symbol of hope, you persevered through the pandemic, and you made it to Wits. For the first time since 2020, you are the first ones to grace the Library Lawns and experience the traditional Wits Welcome Day."
For Khumalo, Welcome Day was surreal as he recounted his own special day.
"I was seated on these very same lawns where you are seated. At no point did I think I would be a Wits SRC president."
Being a student is a journey of "self-discovery and self-mastery" said Khumalo in his speech, which sought to ease fears the newcomers' fears.
Having grown in leaps and bounds, Khumalo recounted his experience of being a Wits student and the recent fundraising walk by his SRC which generated R6 million in aid for student fees. Khumalo said he had come full circle from being an uncertain first-year to providing solutions – all of which is possible with self-discovery and mastery.