VOW FM bolsters youth entrepreneurship
- Wits University
The award-winning youth radio station, VOW FM has put money to support ventures of young entrepreneurs.
Unemployment is one of the underlying causes of the socioeconomic challenges in the country. Young people between the ages of 15-34 years account to the bulk of the unemployment figures in South Africa staggering at 46,3% in the first quarter of 2021 as reported by StatsSA.
In an effort to give young people a lifeline and aid in tackling unemployment, Wits' campus radio station, VOW FM has championed youth entrepreneurship during Youth Month through various initiatives.
The station, in partnership with the Tshimologong Digital Innovation Precinct and launched the Inaugural Young Entrepreneurs' Summit on 24 June 2021.
The summit, which provided a platform to engage with leading business people and acquire pivotal business knowledge, sought to reduce unemployment rates by providing tools, information and knowledge to entrepreneurs, which can be utilised to create job opportunities.
Shoeshoe Qhu, VOW FM Station Manager, says the shocking unemployment figures prompted the station to contribute to job creation for young people by rendering support to entrepreneurs.
"The unemployment rate among university graduates was 9.3%. As a university-based community station, we had to ask ourselves what our role is contributing meaningfully to our society and our audience. Entrepreneurship is another way young people can contribute meaningfully to the country's economy and society, and we have an opportunity as a radio station to be an enabler and supporting them," says Qhu.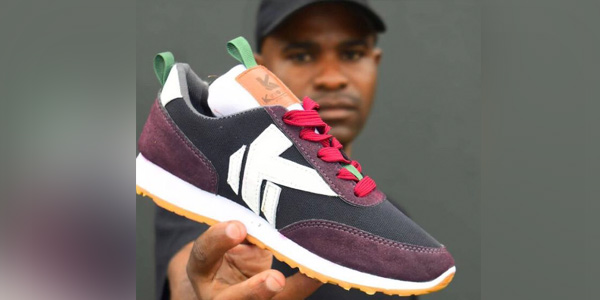 She believes that a proactive approach can expedite solutions to some of the societal ills facing the country. "We often look to government for state led solutions, but as individuals and as an organisation we neglect our role of active citizenry. We should all be asking ourselves 'What am I doing to move South Africa forward?'."
The station has taken it upon themselves to assist young entrepreneurs to build successful thriving businesses that will reduce unemployment. In commemoration of Youth Day on 16 June, VOW FM hosted a discussion, The Youth of 2021 Arising where entrepreneur, Sibusiso Mbiza was among the guests. Mbiza, who was born and raised in Thokoza in the East Rand, founded Kinobho, a sneaker-brand business venture to uplift and create employment opportunities for young people in his community.
His touching story of pursuing entrepreneurship and current challenges with the venture, spurred VOW FM to provide resources to help him. The station pledged R20 000 towards advertising his business to enable him to expand his market. He is currently only making use of social media to market his shoes.
"At the Youth Day event, Sibusiso spoke about how he is struggling to formalise his business and is not able to reach clients. The station is supporting Mbiza with advertising to allow him to reach a wider market. We have also matched him to a business mentor, Lebohang Phasha, who is also a General Manager for Southern Africa at African Management Institute to help him formalise his business and put together a business plan to start looking for funding for a shoe-making machine to help his business grow," says Qhu. The station is also helping him find a webmaster to build him an e-commerce website to enable the young entrepreneur to sell his shoes online.
Mbiza says he is grateful for the sponsorship from VOW FM because it will enable him to grow his business, which he hopes will leave footprints in Africa.
"I aspire to grow into a large business that provides the best quality footwear to customers across Africa and throughout the world and to remain a sustainable company that fairly rewards all its employees and gives back to the community, as well as acknowledge their respective interests and contributions," he says.
The 31-year-old is staunch on being a change agent in his community. The name of his shoe business, Kinobho, means button in Siswati, and is underpinned by his passion for community development.
"I named by brand Kinobho because I want the brand to bring the community as together as one. I always say it's not my brand, but community's brand. We all know that buttons combine two things and I hope this brand will bring the community to work together and to uplift the people," says Mbiza.
VOW FM will continue to support young entrepreneurs in their ventures. The station awarded advertising packages to three entrepreneurs who pitched their businesses for funding at the Youth Entrepreneurs Summit. Thando Makubo, Founder of The Soweto Creamery, Gontse Selaocoe, Founder of All Day Jam and Nathan Govender, Founder of Client Link will receive R20 000 worth of advertising from VOW FM, as well as a mentorship opportunity with a leading entrepreneur.