Wits Origins Centre reopens
- Wits University
The Origins Centre at Wits has reopened to the public, and boasts new lighting, displays and an Augmented Reality exhibit.
Origins Centre has reopened to the public, after the museum was forced to close its doors in March last year due to the Covid-19 pandemic. The closure allowed time for much-needed renovations and upgrades of the museum building, lighting, audio-visual equipment and display; and also allowed time to pursue an online presence.
The revamps in the museum were made possible by funding and donations received from Wits, the National Institute for Humanities and Social Sciences (NIHSS) and the French Institute of South Africa (IFAS). The new displays explore the innovations of the Earlier and Middle Stone Age, southern Africa rock art and delve into the intricacies of how Africa's past cultures and peoples are portrayed.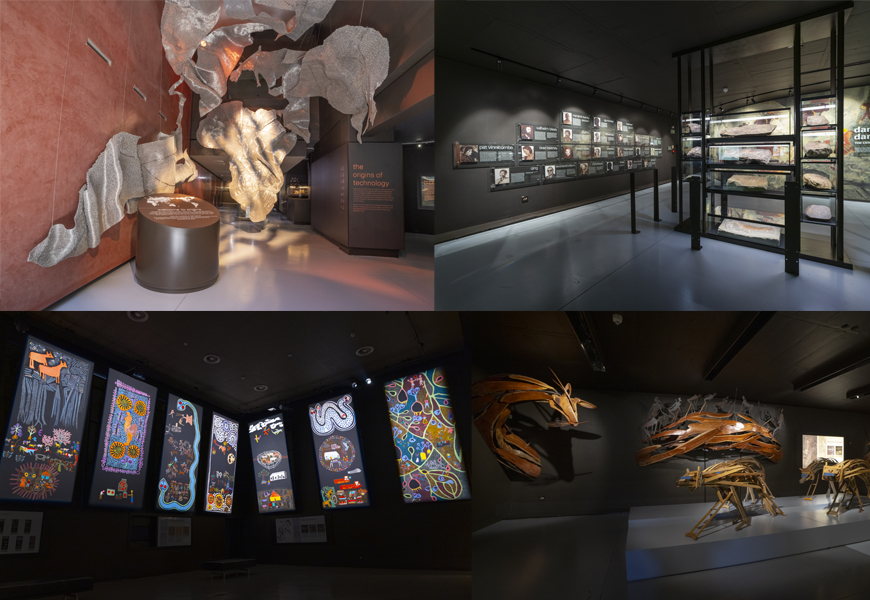 The past year has been a period of resourcefulness and an exploration of new and creative ideas. The museum staff had to adjust and rethink its activities and find new ways of bringing the museum to the public. This involved virtual seminars, workshops and online museums tours.
The museum is working with Google Arts and Culture to create virtual experiences of the museum and exhibits, which will be launching later this year. Origins has teamed up with Tshimologong Makerspace Studios Collective to create an augmented reality (AR) application – OriginsAR.
With this app, the engravings in the new Rock Engraving Archive and some of the contemporary artworks in the museum are brought to life. This offers an exciting way to interact with the museum displays in the museum, or from home. The museum will also be hosting stunning temporary exhibitions this year, and family interactive activity days and ochre workshops.
All Covid-19 protocol will be observed.
Come and enjoy the full museum experience, interact with Africa's amazing past and indulge in the specialist Africana bookshop and locally-made crafts.
Hours:
Monday – Friday: 09h00 – 17h00
Saturday and public holidays: 09h00 – 16h00
Tickets: All tickets sold on webtickets, no tickets will be sold at the door. Adult R81; Child R40; Wits student/staff and pensioners R66
Contact: bookings.origins@wits.ac.za / 011 717 4700. Follow the museum on social media to find out more (Facebook andTtwitter: @originscentre, Instagram: @originscentre_wits).