Wits Community mourns the loss of one of the world's greatest scientists
- Wits University
Wits University is saddened by the passing of Professor Bob Scholes, one of the world's leading scientists on Climate Change.
Professor Bob Scholes passed away on the evening of Wednesday, 28 April, following a hike in Namibia with friends and colleagues. He was 63 years old.
"The Wits University community is shocked and saddened by the sudden loss of such a giant in the field of climate science, not only in South Africa, but in the world. Professor Scholes was a true leader, a conscientious and dedicated scientist and a teacher to all," says Professor Zeblon Vilakazi, Vice-Chancellor and Principal of Wits University.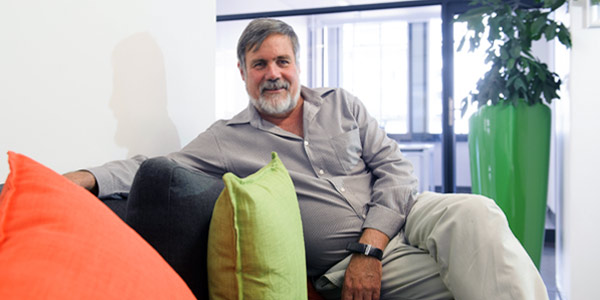 Professor Scholes was a Professor of Systems Ecology at Wits University. He was a Director of the Global Change Institute (GCI) at Wits and a Distinguished Professor at Wits. He was also an A-Rated scientist. He was among the top one per cent of environmental scientists worldwide, based on citation frequency, and published widely in the fields of savanna ecology, global change, and earth observation.
Professor Scholes has led several high-profile studies and held high profile positions in the fields of climate change and environmental studies globally. He has been one of the lead authors in the assessment reports of the Intergovernmental Panel on Climate Change (IPCC) on present and future impacts of climate change and how we can adapt to, or reduce it. He has also been a member of the steering committees of several global earth observation bodies.
"We in the Faculty of Science are deeply saddened by Professor Bob Scholes' untimely passing. He was doing what he loved the most, which was being in the great African outdoors that he has dedicated so much of his life to preserving for future generations," says Professor Nithaya Chetty, Dean of the Faculty of Science at Wits University.
"There is much to do to continue with the legacy that Bob leaves. Bob will want for us to do nothing more than to continue with his work, even if we pause only for a moment to contemplate his leading contributions to Wits, South Africa and the world. Bob will be sorely missed. He is, in many respects, irreplaceable. Despite this, we must all dig deep to find a way to move on. Bob will want that."
Bob leaves behind his wife, Professor Mary Scholes and their son Stirling.
"Striling and I are saddened by the sudden loss of Bob. He died doing what he loved. He was a loving husband and father. We are grateful for all of the support that we are receiving," says Mary Scholes.
The Wits Community extends its sincere condolences to the family, friends and colleagues of Professor Scholes and those who knew him well.
Wits will release details about a memorial service soon.
Tributes
Read this tribute [PDF] by Michel Verstraete, Visiting Professor at the Global Change Institute at Wits University.
Tribute by Professor Guy Midgley, Distinguished Professor in the Department of Botany and Zoology at Stellenbosch University:
"The Stellenbosch University community of ecologists and global change scientists is deeply saddened to hear of the passing of Professor Bob Scholes, Director of the Global Change Institute at the University of the Witwatersrand. Many of us have worked with Professor Scholes, some of us over several decades, and we feel this loss to the national and global environmental research community keenly. His was a talent and intellect that is irreplaceable. His contributions to science in general, to the development of South African ecological and global change science in particular, to several policy related fields, and to the international collaboration and assessment areas were enormously valuable to all of us. Our most sincere condolences go to Professor Mary Scholes and their son, Stirling."
Tribute by the Directors - Stephan Borrmann, Gerald Haug, Jos Lelieveld, Ulrich Pöschl - and the members of the Max Planck Institute for Chemistry, Mainz, Germany:
"We are deeply saddened of the sudden passing of Bob Scholes, distinguished Professor and Director of the Global Change Institute at the University of the Witwatersrand in South Africa. With him the scientific community has lost a brilliant researcher and a truly caring scholar. Our deepest sympathy and sincere condolences go to Bob´s wife, Mary Scholes, Distinguished Professor, School of Animal, Plant and Environmental Sciences at the University of the Witwatersrand, and their son, Stirling. Mary has served as chairperson of the Scientific Advisory Board of our Institute from 2012 until 2018."
Southern African Program on Ecosystem Change and Society: Bob Scholes: Remembering a scientific giant, a colleague and a friend