Huawei awards bursaries to ICT postgrad students
- Wits University
Huawei South Africa has awarded bursaries to a select group of postgraduate ICT students as part of its efforts to bolster and support technology skills.
The Wits bursaries are part of a wider programme which will see Huawei supporting 48 students from 5 Universities -- UKZN, UP, Wits, UCT, and UWC - with bursaries worth R7-million this year. The 2021 cohort consists of 13 Wits students.
A virtual ceremony attended by bursary recipients and officials from Wits and Huawei took place on Thursday, 22 April 2021.
In his opening, Prof. Roberts Muponde, Director of Postgraduate Affairs noted that the ceremony is taking place "in the context of a life-shifting global pandemic as well as a research-shifting strategy that Wits is working on, which underlines the tremendous value of innovation and research with impact."
He applauded Huawei's commitment to research and the talented youth of the African continent.
"The event heightens my sense of the resilience of human giving and human hope. Where others are reducing their commitments to funding postgraduate students due to devastating pandemic, Huawei has actually increased support for Wits students this year," Muponde.
Wits' relationship with Huawei began in 2019 and has also provided valuable work experience for graduates who have joined the tech giant. In addition to building capacity, Huawei and Rain partnered with Wits to house Africa's first 5G laboratory located at the Wits Tshimologong Digital Innovation Precinct. Huawei also used the ceremony to open applications to its programme, Seeds for the Future, which seeks to develop skilled ICT talent and bridge communication between countries and cultures.
Growing local talent
"South Africa has no shortage of young, talented people capable of being groomed into world-class technology professionals," said Daniel Jiang, Human Resources Development, Huawei. "Too often, however, they simply aren't given the necessary opportunities. At Huawei, we recognise that corporates can make important contributions in reversing that situation."
Jiang said that while the company stands to benefit from the wider pool of candidates, its programme is far reaching and offers students from disadvantaged backgrounds an opportunity to flourish and accomplish their aspirations and academic goals.
He added that it is "vital that we have to get more students take up STEM courses (science, technology, engineering, and mathematics) in South Africa. We're proud to be part of building those numbers and ensuring that those who do take those courses are as well equipped to enter the workplace."
A beacon of hope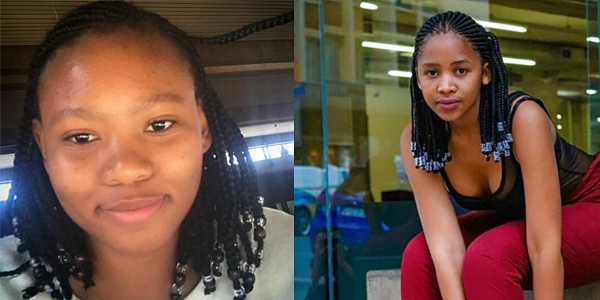 For Bolekwa Mboniswa, an information systems honours student, the bursary represents the chance to fulfil years of hard work and is a reward for finding a field of study she's passionate about.
"I was the only person to be admitted into Wits during my matric year and the second in the entire history of the high school I went to, so I felt a lot of pressure to succeed," Mboniswa says.
"Unfortunately, I was met with failure at Wits when I enrolled for mining engineering and I lost my scholarship."
Rather than giving up, she took it as a sign that she was in the wrong field and enrolled in Information Systems instead.
"My first year was hard since I was staying at home but I received NSFAS funding in my second year, which eventually led to me graduating in record time with a few distinctions," she says.
Now that she is pursuing postgraduate studies, Mboniswa from Cosmo City says the bursary will be a major help in her achieving her long-term goal of "being a beacon of hope to little township boys and girls." For now, though, she's concentrating on completing her honours and graduating cum laude "so I can contribute as much value as possible to any team I am in."
For computer science's student Lerato Hlagala, the bursary is a chance to fulfill a long-term ambition to get into the technology space.
"My goal is to become a professional software developer," she says Hlagala who hails from Polokwane. "I would love to be part of a software organisation where I could share the knowledge and talents that I have learned. I want to be part of a place where I would gain more skills and grow as an individual."
"The bursary will help me get where I want to be," she adds. "I am already learning a lot more than I would have without this support, especially now that I have added an extra module from Huawei to my studies. It allows me to focus and fully pay attention to my books without getting distracted by unpaid expenses."