Award recognises a commitment to Teaching Excellence
- Wits University
It is important that university teachers are recognised for the vital work that they do, and that excellence in teaching is celebrated.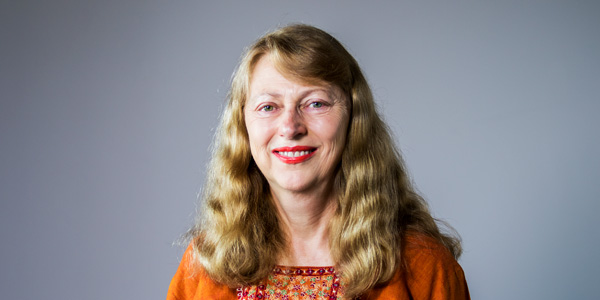 Prof. Diane Grayson, Senior Director: Academic Affairs, is relentless in her commitment to teaching quality and constantly benchmarks her knowledge of teaching against international standards.
Recently, she was awarded a Principal Fellowship by the UK based institute, Advance HE, which advocates for evidence-based teaching quality and awards four categories of fellowships to recognise university teachers. Principal Fellow is the highest award, held by only 1360 of the 143,000 fellows in the UK and internationally. This fellowship ranks her as one of the leaders in the teaching and learning community.
Grayson, who took two months to complete the rigorous application process, says the effort and evidence required for a Principal Fellowship with Advance HE is analogous to applying for the much sought-after research ranking awarded by the National Research Foundation.
What motivated her to undergo the intensive process is to help promote parity of esteem for university teachers and researchers.
"In South Africa we recognise researchers, but not teachers, beyond a small number of once-off teaching awards."
Grayson, who is the Chair of the National Coordinating Committee (NCC) for the implementation of the DHET's National Framework for Enhancing Academics as Teachers, says the experience will benefit local universities.
"I have more insight now into what might be entailed in setting up a recognition scheme in South Africa for university teachers, both at institutional and at national levels."
Students also stand to benefit from this Fellowship she says.
As a member of the network of Principal Fellows she has access to professional learning activities and events beyond South Africa that can provide opportunities for ongoing enhancement in helping academic staff grow in their roles as university teachers and so promote effective student learning.
As someone whose portfolio is steeped in developing the teaching capability of lecturers, Grayson believes that the Fellowship creates an opportunity to increase the visibility of Wits in the teaching and learning arena, and help Wits create a global niche for itself as a research-intensive university that embraces a scholarly approach to teaching in order to promote learning and future success for students from diverse walks of life.
Moreover, through good teaching, University teachers advance Wits' longstanding commitment to social justice – a critical role in the transformation of South Africa.