Music lecturers launch collaborative album
- Wits University
New albums by Wits lecturers explore immersive technological music ecologies.
In these albums, academics from the Music Department in the Wits School of Arts attempt to amplify musical relationships through the technologies involved.
Dr Jonathan Crossley (guitar and digital technologies), a Senior Lecturer in the Music Department, Associate Professor Carlo Mombelli (bass), also in Music, and Jonno Sweetman (drums) have collaborated on an album called Son0_morph 1:trio. This album launched together with Son0_morph 2, a duo between Crossley and pianist Kathleen Tagg from the USA.
Launched on 12 March 2021, these two Son0_morph albums are the first in a series of four concept albums that explore immersive music technologies in various live improvisation contexts.
The Son0_morph series provides a conceptual framework for Crossley to explore how digital ecologies mediate genre fluidity within poly-genre improvisatory [spontaneous] contexts.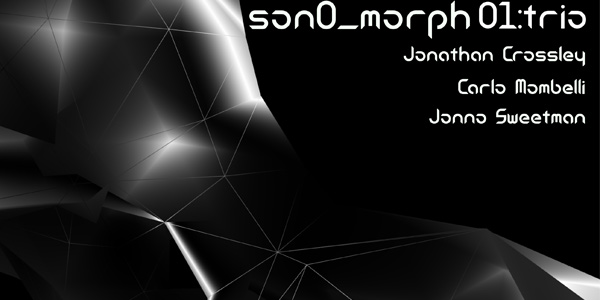 The series is the culmination of 10 years of performance and research that began with his PhD on hyper-instruments, which refers to a musical instrument designed or adapted to be used with electronic sensors whose output controls the computerised generation or transformation of the sound.
Crossley then began designing immersive technologies, which refers to the creation of distinct experiences by merging the physical world with a digital or simulated reality. He also designed improvisational interactions and dialogue and delved into a sonic morphology
Crossley's PhD explored a hyper-instrument, the Cyber-Guitar, which is an augmented electric guitar worn with a mechanical exoskeleton and which vastly extended the sound options available to the musician.
His current research, centred on the Son0_morph series, interrogates how machines facilitate and mediate creative moments in improvisational practice.
Crossley says the four-album series looks at ways in which technology and machines can facilitate creativity in solo, duo and trio performances.
"In the trio album, you can hear the musicians responding to generative materials (where the modular systems patches generate unpredictable and random musical materials). Carlo Mombelli and Jonno Sweetman are master improvisers and, often on this recording, they can be heard communicating with the machines," he says.
He adds that listeners can expect to travel to another world through these emotive albums. As a child, Crossley loved being "swept up by the emotions of music" and he wants to give listeners a similar experience. "I love music that takes you on a journey, not just serving as a utility to accompany daily life."
The albums contrast musically with Son0_morph 1 being a post-rock, free improvisation and future jazz album. The record range from areas that are reminiscent of jazz ballades through post-rock and glitch. Son0_morph 2 is an avant-garde, ambient and contemporary classical duet album. Although different, "they share the same creative conceptual framework of interaction", says Crossley.
He premiered 433 Eros with his band, Deep Spacer, at the 2020 virtual National Arts Festival.
The Son0_morph series albums are available on Apple iTunes and Spotify.