Khumalo used her voice to change lives
- Wits University
Wits University extends its heartfelt condolences to the family and friends of Sibongile Khumalo, a music legend and an icon of South African music.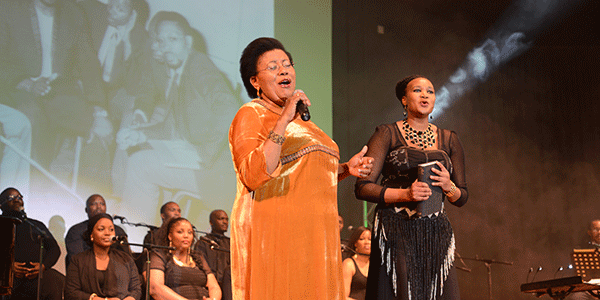 The University counts itself amongst those who have lost a remarkable human being as Khumalo, a Wits graduate, was a supporter of Wits University and gave freely of her time to enrich the lives of our students. In 2012 when she celebrated 20 years in music, she dedicated the last leg of her cross-country tour to raising funds for student bursaries by holding a concert in the Wits Great Hall. Whether she was singing or presenting as a guest speaker, Khumalo used her voice to teach and entrench love and pride in Africa, often calling on the youth to embrace African humanism. She thrilled and educated listeners on and off the stage.
Khumalo completed a BA Honours (Music) and a Higher Diploma in Personnel Management from Wits University. She was celebrated internationally for her adept voice whether singing traditional South African music, jazz or opera.
She has left a rich legacy for the country and music lovers the world over. May she rest in peace.