It's man with machines vs. man without machines
- Wits University
Mining giant commits 16.5 million in investment for education and to aid research and innovation.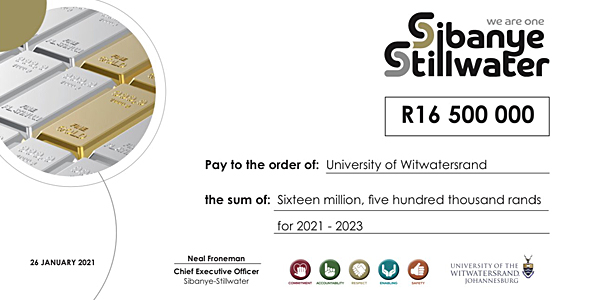 Professor Zeblon Vilakazi, Wits Vice-Chancellor and Principal has called on South Africans to be nimble in order to reap maximum benefit in an ever changing world.
Industry 4.0 and 5.0 and other industrial revolutions continue to be viewed by some as a source of threat against humans, especially to jobs which serve as a livelihood to humans. However, Vilakazi is of the view that a change of mindset in these times would lead to a better outcome.
"It's not about men against robots or men against the machines. It's going to be men with machines against men without machines. It is up to us as human beings to decide how we harness technologies by changing the way we think and teach, and bringing as many people online as possible," says Vilakazi.
He was speaking at a public dialogue between mining executives and universities on Tuesday, 26 January 2021.
Vilakazi, who took over the leadership at Wits on 1 January 2021, was in discussion with Neal Froneman, CEO of Sibanye-Stillwater, Dawie Mostert, Sibanye's Executive Vice-President for Organizational Growth, and Professor Tshilidzi Marwala, the Vice-Chancellor and Principal at the University of Johannesburg.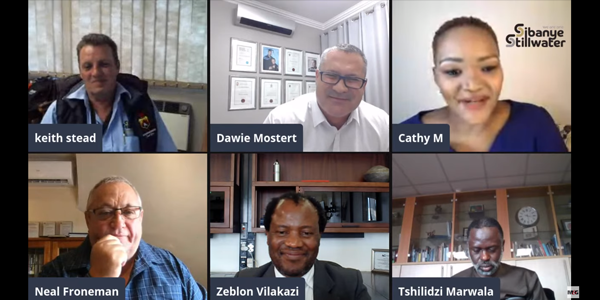 Froneman also used the platform to announce a further R16.5 million investment in Wits University, a large portion of which will be used to develop scarce skills and support mining related research.
Froneman said the "provision of high quality education is a vital requirement if we are to grow the economy to address poverty and inequality".
"As a Group, our core purpose is that our mining improves lives, and as such we are committed to education and the development of the next generation of South African mining engineers."
The strategic relationship between Wits University and Sibanye-Stillwaters dates back to 2014 when the partners entered into an agreement to fund the School of Mining Engineering in its industry endeavours that would promote the automation of mines thereby making mining safer, cleaner and economically viable. Ongoing research and the development of scarce skills is necessary to unearth trillions of minerals locked deed in the bowels of South Africa.
From 2014 to date, Sibanye-Stillwater has contributed a cumulative R75 million to these institutions. Over and above, the Group has also awarded 1,493 bursaries and provided 1,141 internships opportunities for graduates, since the Sibanye Group was formed in 2013. Encouragingly, Sibanye reported that over 30% of their bursary recipients and interns in 2020 were females, consistent with, and a notable start to achieving our goals of better gender representation within the organisation. The panellist were in agreement that more shoud be done to attract women to mining careers while continuing with efforts to understand the cultural, psychological and physical barriers hindering women in the sector.