Wits mourns the passing of Professor Belinda Bozzoli
- Wits University
The University of the Witwatersrand has learnt with sadness of the passing of Professor Belinda Bozzoli, an illustrious academic and strategic leader.
Professor Bozzoli, a daughter of Wits, served the University for decades before her election to parliament where she continued to pursue her passion for quality higher education.
Bozzoli was a distinguished academic who contributed to the prestige and reputation of Wits University through her various academic achievements and the institutional roles held during her time.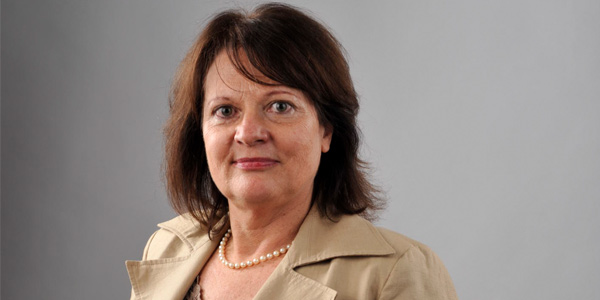 A Professor of Sociology, Bozzoli began her career in the Faculty of Humanities and rose to the position of head of the Department of Sociology in the late 1990s before leading the entire School of Social Sciences from 2001 – 2003. During these years she was active and collaborated with colleagues on many papers and projects. Her last years at the School were held concurrently with the position of Deputy Vice-Chancellor: Research of Wits University.
An excellent academic administrator, Bozzoli was awarded an A-rating by the National Research Foundation in 2006, making her the first sociologist in the country to obtain this rigorously peer-reviewed ranking which recognised her as a world leader in her field. This was a significant achievement and it fitted with her mission of encouraging more Wits academics to become rated. She was committed from the beginning to create an enabling environment for academics and was instrumental in the establishment of six 21st Century research institutes at Wits. She also served as the acting director of Wiser, the pre-eminent interdisciplinary research institute in the humanities and social sciences in South Africa. In her career, she singly authored three internationally published books and was editor or co-editor of a further four; and the author of numerous articles.
The world of academia can be said to have coursed through her veins and Wits was a part of her identity from a very young age. Her father Professor Guerino Bozzoli served at the helm of Wits as the Vice-Chancellor and Principal from 1969 to 1977. She completed her Bachelor of Arts and Honours degrees at Wits and then read for her masters and PhD at the University of Sussex. She was an Associate Fellow at Yale University in 1978 – 1979, served as a board member of the NRF and was of service to many institutions in society.
Her passing is a huge loss to Wits University and our country. Wits University extends its deep condolences to her family and colleagues locally and abroad. May her soul rest in peace.