Investigative journalists sharpen their tools
- Wits University
Africa's biggest gathering of muckrakers returns.
Ghanaian born investigating journalist, Anas Anas will today share how he conducted an undercover operation to expose those who profit from quack "Covid-19 cures" that pose a threat to lives in Africa. Anas is one of the speakers at the annual African Investigative Journalism Conference (AIJC) starting today, 6 October and concludes on 30 October 2020.
The 16th edition of the AIJC will bring together award winning journalists and social activists from across Africa and the world. Hosted by Wits Journalism, the 2020 edition features over 30 speakers whose work and investigations have exposed Covid-19 corruption, racism, police brutality, human trafficking, wildlife trafficking and many more.
This annual conference running for a month this year aims to strengthen investigative journalism and contribute to the entrenchment of democracy, especially on the continent where strongmen and the abuse of power are a threat to society.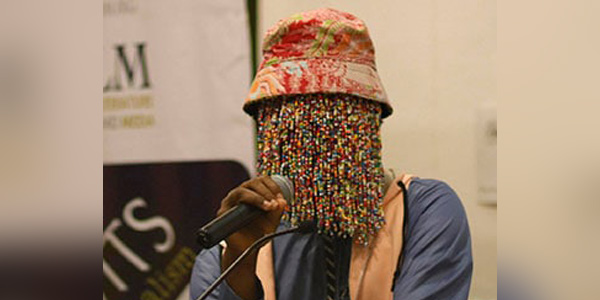 With over 25 sessions, journalists and participants will engage in cutting-edge investigative work from across the continent. This year, the conference will offer free public sessions, which will be streamed live from the AIJC.
As cases of human trafficking are on the rise in South Africa, Anonymous of Uganda's New Vision will discuss her human trafficking exposé on 7 October 2020 at 15:30. The anonymous journalist will share her story on how she went undercover as a domestic worker in the Gulf to expose human trafficking. Other speakers at the conference include, Malachy Brown of the New York Times, authors Jacques Pauw, Deon Wigget and Pieter-Louis Myburgh, Ferial Haffajee from The Daily Maverick and Deon Wigget, Crime and Investigations Editor at KTN New amongst others. View the programme.
Paying attendees will gain access to training sessions and masterclasses on how to use new tools and techniques to break stories, interpret data, verify information, mobile story-telling and social media investigation amongst others. These will viewed on the newly developed conference app – a first for the conference. A team from the amaBhungane Centre for Investigative Journalism, that was at the centre of GuptaLeaks exposing state capture in South Africa will offer a master class takingattendees through their learnings, favourite tools and other tips for investigator.
An annual highlight and popular talk at the AIJC is the Carlos Cardoso Memorial Lecture. This year, the lecture is presented buy four speakers from Zimbabwe, Niger, Egypt and Mozambique. The lecture remembers Cardoso, an investigative journalist who was killed in Mozambique while probing corruption. The lecture takes place on 22 October 2020 at 18:00.
Some of the 2020 AIJC sessions will have French translations in an effort to include the Francophone journalism community on the continent.
To register for sessions visit www.aijc.africa/register/ or download the official official conference app as various sessions have limited seating and entry is on a first come basis.