Wits Associate Professor joins South African Young Academy of Science
- Wits University
Jennifer Fitchett, an Associate Professor of Physical Geography at Wits has been selected as a member of the South African Young Academy of Science (SAYAS).
SAYAS members are elected because they are young emerging researchers who are leaders in their fields, which include basic and applied science, engineering, social sciences, arts and the humanities.
Fitchett's research is in the discipline of biometeorology and explores the impacts of climate change on both the natural environment and human populations. Her research interests also include contemporary changes in the climatology of tropical cyclones, rainfall seasonality and extreme thermal events, analyses of the impacts of climate change on tourism, and investigations of changes of plant phenology and plant community assemblages.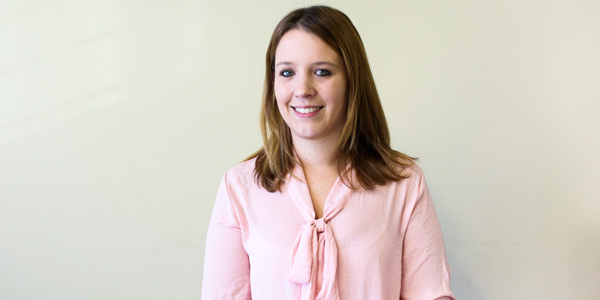 SAYAS represent the voice of young scientists on national and international issues. The forum provides a platform to influence policy decisions while enabling young scientists to develop scientific capacity in South Africa through mentorship and role-modeling future scientists. As a member of SAYAS, Fitchett will contribute solutions to important national and global challenges facing society.
Fitchett, who expressed delight at being selected to join SAYAS, says the forum provides an opportunity to develop other young scientists and also to collaborate.
"I see SAYAS as a fundamental platform which forms a critical link between science and policy, and provides a voice for young scientists. It is also an excellent forum through which to become involved in encouraging and mentoring young scientists in South Africa."
The Associate Professor has demonstrated research excellence, for which she has been recognised. Her research on the role of climate in Covid-19 transmission saw her being a member of the Covid-19 Environmental Reference Group formed under the auspices of the Department of Science and Innovation. In 2019, she was a finalist for a TW Kambule-NSTF Emerging Researcher Award at the NSTF-South 32 Awards. She serves on the editorial board of the International Journal of Biometeorology and she is the elected African councillor of the International Society of Biometeorology Executive Board. She is an elected member of council of the Society of South African Geographers.
Fitchett, who is based in the School of Geography, Archaeology and Environmental Studies has an impressive academic career. She holds a BSc in Environmental and Geographical Science and Ocean and Atmospheric Science from the University of Cape Town, a BSc Honours and an MSc in Geography from the University of the Witwatersrand. She holds a joint PhD in Geography from the University of the Witwatersrand and University College London. She has published over 60 academic articles to date in journals, book reviews and book chapters. She is currently co-authoring a monograph on tourism and climate change in southern Africa. Since 2013, she has graduated one PhD, 13 master's and 23 honors students under her supervision. She is am currently supervising four PhD students and 14 master's students.