Pure ethos, the ultimate sacrifice and the pursuit of justice
- Wits University
It's been 30 years since Nelson Mandela walked out of prison towards democracy but justice still eludes the late Neil Aggett.
An anti-apartheid activist with whom Wits student leadership of the 1970s worked, Aggett paid the ultimate price. The truth about how he died is yet to prevail. This is his story - so far.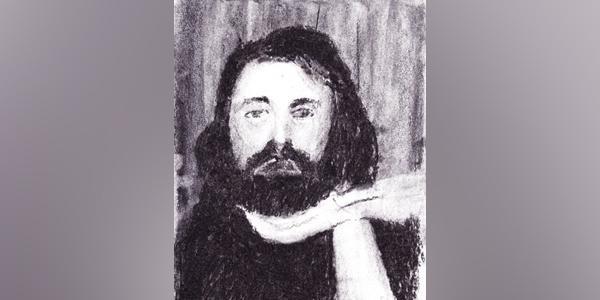 He is the tall, bearded man you may have seen staring back from grainy black and white photos and the man making headlines earlier this year because of a reopened inquest into his death in 1982.
He may seem anonymous, but what he stood for is as relevant today as ever, and particularly now, 30 years since Nelson Mandela was released from prison.
That man was Neil Aggett, a trade unionist and medical doctor who was detained for 70 days, tortured and assaulted by the apartheid state's Security Branch police, and then found dead – hanged in his prison cell on 5 February 1982. He was 28 years old.
The apartheid state held an inquest into his death that year and called his death a suicidal hanging. His friends and family though never bought the suicide version of the story.
Earlier this year in February 2020, after 38 years, a team of human rights and pro bono lawyers representing Aggett's family, along with civil society activists finally managed to push the National Prosecuting Authority (NPA) to reopen the inquest. Those hearings took place at the Johannesburg High Court.
Some of the people who were on the witness stand for the reopened inquest have included Aggett's fellow detainees and anti-apartheid activists in the '80s. Many of them have a personal connections to Wits University, including Barbara Hogan, Auret van Heerden, Clive van Heerden, Keith Coleman, Ismael Momoniat, Maurice Smithers and Firoz Cachalia – a former student and now also law professor at the University.
"I remember the occasion of their detention well, as Clive, Keith and Firoz were all students in my honours class at the time," Edward Webster, Distinguished Research Professor in the Southern Centre for inequality Studies at Wits, recalls.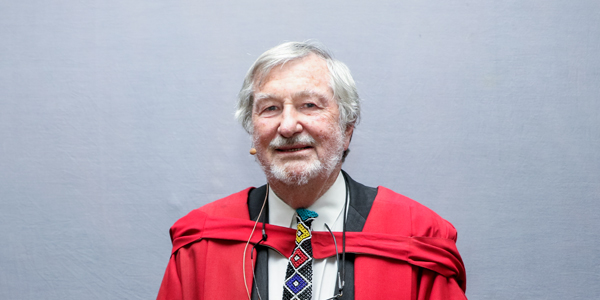 "Suddenly, nearly half my honours class disappeared, detained under the frightening Terrorism Act. But it was a turning point for anti-apartheid activists as it mobilised their parents, Max and Audrey Coleman as well as Firoz's father, Dr Cachalia. The Colemans formed the courageous and inclusive Detainee Parents Support committee. I recall vividly a visit after Keith's detention from a visibly angry Coleman's, who indicated clearly that they were behind their son and would not rest until he was released. They went on to play an active role in the struggle against detention without trial, mobilising parents across the country."
It's worth pausing to reflect on how these one-time Witsies and many other young people of that time chose to take a stand against injustice and oppression in some of the darkest days of this country's history. It speaks to what motivates a culture of activism, of taking action and making sacrifices. The legacy of these activists also holds lessons and enduring resonance in the battles still being fought today for a fair and just society.
Former detainees who took the stand in the Johannesburg High Court in 2020 described horrendous torture, brutality and abuse at the hands of Security Branch policemen at the notorious John Vorster Square police station. Their testimony has helped reveal dirty tricks by the Security Branch police and how they tortured, assaulted and intimidated activists. They also planted evidence, bugged homes and offices, fabricated information and plotted cover-ups.
The testimony of the witnesses has also helped to shed some light on why Aggett was targeted and how he wound up dead in his cell. Ultimately, it also helps to build cases against those who still need to account to society for crimes committed during apartheid and will hopefully bring truth and closure for Aggett's family and closest friends.
Aggett himself was not a Witsie but he was part of a widespread network of activists that joined together across racial divides, different walks of life, and even different political affiliations at the time – they were united against fighting apartheid.
"The group of detainees with Neil were all active also in trade unions, community-based youth, student and civic organisations and the UDF [United Democratic Front]. The student leadership at the time included people like Bhekie Malangeni, who was assassinated by the Security branch, Lawrence Boya, Tiego Moseneke, Dali Mpofu. Also, David Webster, a professor in the Anthropology Department was assassinated by the Security police," says Firoz Cachalia.
Before Aggett was detained he worked night shifts as an emergency medicine doctor at Baragwanath Hospital so he could spend his days working for what was then the Food and Canning Workers Union (FCWU). He was not aligned to any political party.
Barbara Hogan, who went on to become Minister of Health and Public Enterprises, was a Wits first-year student in 1970. She testified at the reopened inquest. She said in her affidavit that she spent her early days at Wits helping to set up the offices of a black workers advice office in Johannesburg called the Industrial Aid Society. She joined the ANC in 1977 and remembers reaching out to Aggett to join the ANC. Aggett, however, turned her down. She remembered that he was sympathetic to the ANC's aims and goals but was also emphatic about not wanting to become a member, because he knew that being connected to a banned organisation, as the ANC was since 1960, would compromise his work for FCWU.
Hogan also testified that she regretted compiling a list of "close comrades" that included the names of Aggett and his partner Dr Liz Floyd. The list was intercepted and could have led to the Security Branch police's witch hunt against Aggett, Floyd and dozens others by 1981.
Keith Coleman, now CEO of a biotechnology firm in the UK, said in his affidavit that his political activism started when he was at school. He remembered joining his older brother, Neil Coleman at Wits on 16 June 1977, to plant crosses on the lawns at Wits in commemoration of those killed in the Soweto Uprisings the previous year. He also remembered once raiding a right-wing student association dinner where then Prime Minister John Vorster was guest of honour. Coleman was successfully chased off campus. He also edited the South African Students Press Union (SASPU) National that carried "alternative" news.
He wrote in his affidavit: "I and many young activists were at an age where we were filled with youthful bravado and determination. But we were also realistic and understood the risks … We had an extremely powerful dynamic and loyalty and this gave us a sense that we could survive interrogation."
But it would take a devastating toll. Coleman was detained at the same time as Aggett at the notorious John Vorster Square police station. Coleman remembered the torment and ordeal Aggett underwent in those 70 days as the Security Branch policeman got increasingly frustrated that they could extract little information from him.
The inquest has torn open many old scars. For Cachalia, who also at one time held several senior posts in the Gauteng Legislature, he didn't expect to get emotional on the stand when he testified, but he was choked up. It was emotions of remembering the brutality and pain but also the loss of so many people, including Aggett, who became the 51st person to die in detention.
Read the interview with Firoz Cachalia in Daily Maverick after he gave testimony in early February 2020. Cachalia said testifying was difficult as he had never spoken about some of the atrocities that he endured to anyone. But he said it was important for the historical record and hopefully also to get to the truth after nearly four decades.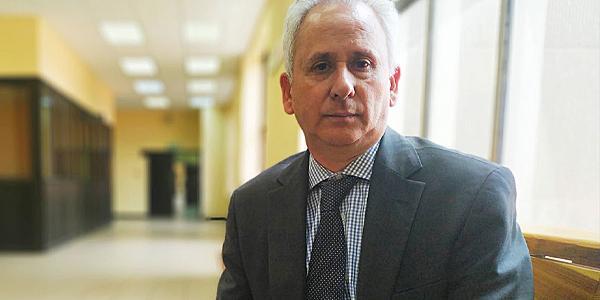 In 1982, Cachalia was 22 years old and president of the Black Student Society (BSS) at Wits University. He said the Society had adopted the Freedom Charter, but the BSS was not an ANC organisation, which was banned at the time.
"We believed there were many different ways from a strategic and tactical point of view to pursue our objectives of freedom and liberation – but we were not taking direct instruction from Lusaka," he told Daily Maverick.
He also said that even though he only met Aggett once, while both were detained at John Vorster Square and just days before Aggett died, Aggett has come to be symbol of a "pure ethos" of what it means to take a stand and to make the ultimate sacrifice.
"Aggett is a reminder of what the struggle was about and what we need right now to keep our society on track," said Cachalia.
*The reopened Aggett inquest was indefinitely postponed on 24 February due to the presiding judge falling ill. As at 10 June 2020, new court dates had yet to be set.