Wits adopts global ethics code to make research more equitable
- Wits University
Wits University has adopted the Global Code of Conduct for Research in Resource-Poor Settings (GCC) to curtail the practice of ethics dumping.
'Ethics dumping' refers to practices that would be ethically unacceptable in high-income settings but that are used in low- and middle-income countries, where strong legal frameworks and ethics compliance mechanisms may be lacking.
Ethics dumping has become more prominent in the 21st century because of increased researcher mobility. Whilst it can be based on purposeful exploitation, it is often a case of lack of cultural sensitivity or knowledge.
The code, which is directed at all research disciplines from the Arts to zoology, requires close collaboration between partners from both high-income and middle-lower income settings, from the planning stage, through research dissemination to evaluation.
Wits School of Law Professor Pamela Andanda, co-author of the Global Code of Conduct for Research in Resource-Poor Settings (GCC), says: "Wits made a valuable contribution to the development of the GCC by establishing an ethics working group to streamline procedures used in handling ethics issues across faculties. The experience from the working group enhanced the TRUST project's work in engaging with stakeholders to co-develop the GCC."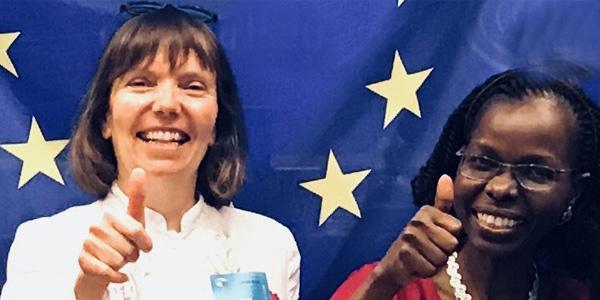 TRUST was a pluralistic project which concluded in 2018. It aimed to foster adherence to high ethical standards in research globally, and to counteract the application of double standards in research ('ethics dumping'). In this regard, TRUST co-developed with vulnerable populations the tools and mechanisms for the improvement of governance structures.
By adopting the code, Wits joins a number of high-profile adopters including the European Commission, the European and Developing Countries Clinical Trials Partnership, the University of Cape Town, the Dutch National Research Council and the University of Central Lancashire, where the lead author of the GCC, Professor Doris Schroeder, is based.
"It is particularly exciting for me that Wits adopted the GCC, because my interest in equitable research partnerships started in the Steve Biko Centre for Bioethics at Wits. It's like returning to Wits after many years with a result. My sincere thanks to my long-term collaborator Prof. Pamela Andanda, whose mission is to leave the world a better place than we found it", says Schroeder.