Romario Ferrao – scoring on and off the field
- Wits University
Third-year Electrical Engineering student, Romario Ferrao is drawing attention on and off the field.
He has a list of awards under his name proving that it is possible to excel academically and still pursue one's sports interest at University. He has scored 16 course distinctions to date at Wits and is part of the victorious and ever soaring Wits Basketball first team. Wits Communications asked the basketball guard how he balances academic and sports demands.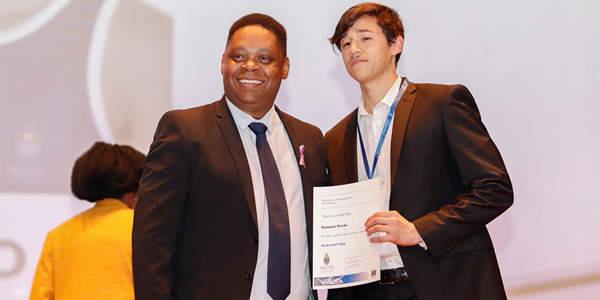 What made you chose electrical engineering?
I chose this academic field because I have an interest in modern electronics and I am excited about the potential it has for the future. I want to use this qualification to work as a software engineer and bring some of my own tech ideas to life.
You play in the highly pressured position of guard, what do you enjoy about this position?
As a guard, I mostly enjoy scoring the ball. My greatest strength is shooting so I usually find myself on the three-point line.
You were recognised at the 2019 Wits Sport Awards for your academic achievements. Your academic aggregates were 83% (2017), 91% (2018) and 91% (2019), plus you were on the Dean's list and scooped an award at the School. How did you manage to do this?
As a student athlete, you need to make sacrifices if you want to achieve in both areas of your life. So balancing academics and sport is largely about self-discipline and making the decision to minimise areas in your life that don't align with your goals.
These results make things seem easy, but that couldn't be further from the truth. I've prioritised academics and sports in my life and it required a great deal of balance. And, of course, I thoroughly enjoy my degree and I enjoy basketball which is a big part of why this is possible.
You were awarded the Full Wits Blue Colours (2019) for your contribution to the team. Share with us some of your highlights as part of the team?
The highlight of my sporting career would be winning the inaugural Varsity Cup Basketball in 2018. We narrowly lost in the finals of USSA (University Sports South Africa) earlier in the year so in many ways, this was redemption for us as a team. The victory was well deserved when you consider the hard work we put in during our preparation for the game.
Basketball is a great passion of mine so being part of the best program in the country and winning as much as we have, has been amazing. I am considering playing another year for one last USSA-title.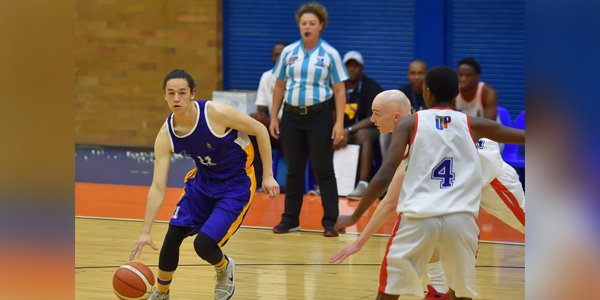 What do you enjoy about Wits?
At Wits I enjoy res life the most. I share a room with two mates at Wits Junction. I love the freedom and camaraderie that comes with this. I chose to stay in res because it's more convenient in terms of transport as we often practice late into the night, and because I knew I would enjoy the res/student life.
What is a typical day like for you and how do you describe your fitness regime?
I always wake up at 6 am, to miss the traffic and get to campus because I eat in the dining hall. I have classes from 8 am to 1 pm, or 5 pm if I have a lab that day. If I have extra time during the day, I find myself in the library, working. After school, I have dinner or do a bit of work if I have time. From 5:30 pm onwards we train. On most days the team has gym for an hour at Education Campus then a two-hour practice at Hall 29. Conditioning sessions are squeezed in before practice every other day.
We train like this for four out of five days while weekends are reserved for games. Training ends at 9 pm by which time I don't have much energy to study, that's why I study hard during the day. I go to bed around 10:30 pm. The fitness regime is intense, to say the least.
Finally, what are your tips to first years and athletes?
To all the first years I want to remind them that academics should always be your priority, especially at a university as prestigious as Wits and that if you want to be a successful athlete as well, you need to be disciplined and you need to strive for excellence in both areas.