Exciting chapter for first years
- Wits University
The start of a new year always brings with it new energy and the assurance of a promising future as the University welcomes first year students.
Wits welcomed approximately 5000 new students along with their family members on Sunday, 26 January 2020, to mark the beginning of the students' academic journey.
The widely renowned Wits Choir and a melodious marimba band alongside the Wits mascots were there to welcome the 2020 cohort.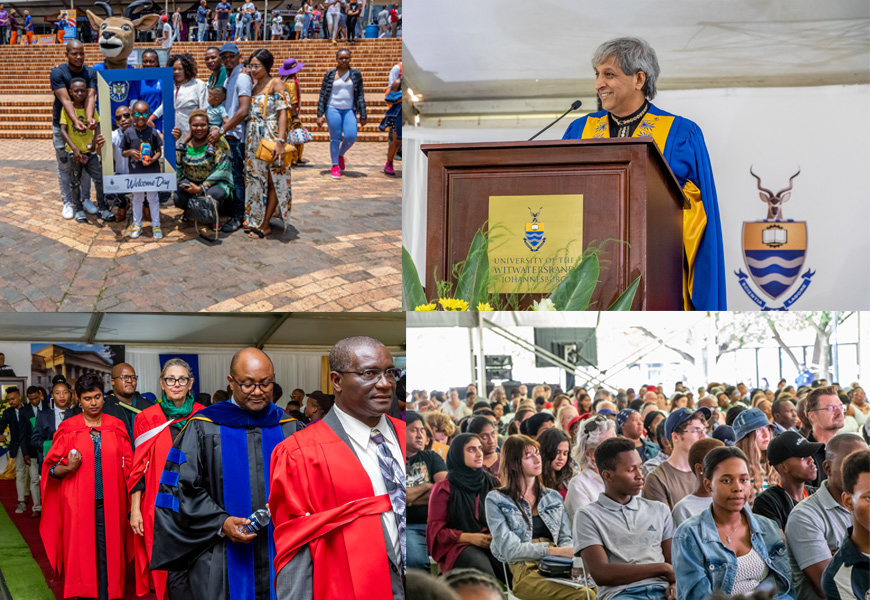 Wits Vice-Chancellor and Principal Professor Adam Habib gave an upbeat speech to inspire and provide a balanced view of University life. Rather than focusing solely on the University's reputation and its achievements, Habib also advised the new Witsies.
"Life will throw you hurdles and Wits has multiple opportunities for you to ask for assistance. Use those opportunities. Ask for assistance and overcome those challenges, because those challenges are as important to make you the great professional and the great citizen that you can become. We learn from our victories but we must also learn from our failures," said Habib.
Preparing for success and the realities of university life were also key features of the speech delivered by guest speaker, Professor Bavesh Khana, a renowned scientist.
Drawing on his own experiences, Khana shared how he did not get into Medicine, his first choice when he started university, and had to deal with this disappointment – which was not the last in his undergraduate studies. Failure in key subjects, which he had aced in high school, further tested his resolve. It took a lot of work on his side and support from others to achieve his current status.
Now a respected global TB expert whose works impacts millions around the world, Khana urged students to embrace change because this disruption presents an opportunity to learn.