Student volunteerism and leadership celebrated
- Wits University
They go about their lives like all other students but stand out for touching lives and leading for a better society.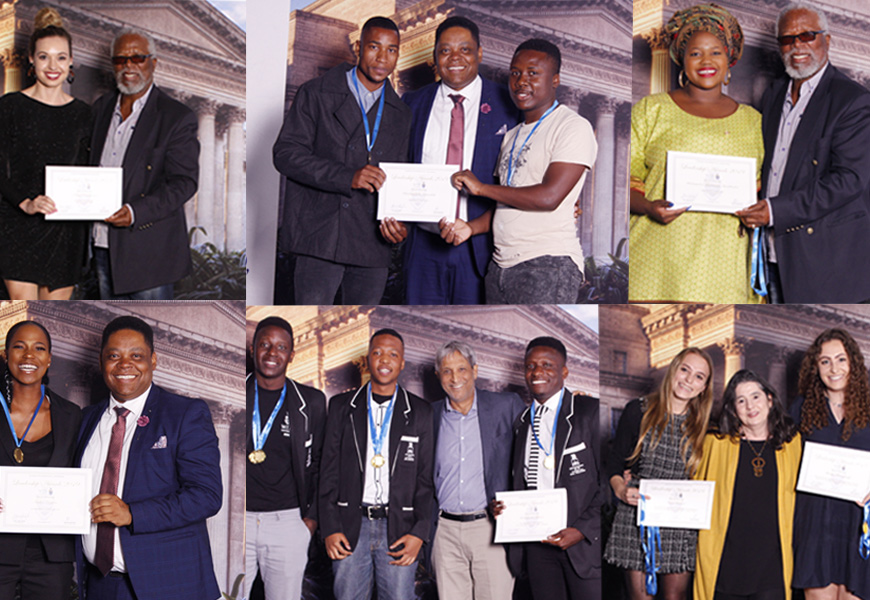 Wits students who serve communities and take up social challenges were honoured at the 2019 Wits Student Leadership Awards. Hosted by the Office of the Dean of Student Affairs, the awards celebrate students who exhibit excellence within the spheres of volunteerism, innovation, academic excellence and ethical leadership.
The event was graced by Wits' top brass, and guest speaker Dr John Kani, the legendary artists and cultural activist, who praised the students for their servitude.
Jerome September, Dean of Student Affairs, whose office supports students in their various pursuits, particularly in the second curriculum, spoke about the importance of volunteerism and the aspirations of the University for its graduates.
"Activism is part of our DNA at Wits and the students who selflessly give of their time help us to fulfil our mission of advancing society. Wits wants to produce well-rounded graduates who will be able to add value the community, the economy and continent. The leadership awards are our way of saying thank you."
Over 20 awards were handed on the night. Read the citations detailing work conducted by these change agents.
Award

Recipient

Most Outstanding Student Leader in a Society

Thamsanqa Mahlangu

Most Outstanding Society Project/Initiative

South African Union of Jewish Students

Most Outstanding Society in the Religious Cluster

Uplifted Life

Most Outstanding Society in the Cultural Cluster

South African union of Jewish Students

Most Outstanding Society in the Social Cluster

ACTIVATE

Most Outstanding Society in the Academic Cluster

Association of South Quantity Surveyors, Wits Student Chapter

Most Outstanding Society in the Business Cluster

Association of Black Securities and Investment Professionals (ABSIP)

Most Outstanding New Society

MOOT Court Society

Most Outstanding Faculty Council

The Medical School Council

Most Outstanding School Council

School of Economics and Business Sciences Council

Most Outstanding House Committee

Ernest Oppenheimer House Committee

Most Outstanding Student Leader at a University Residence

Botsisang Sebakeng

Sports Student of the Year

Sasha Nzvathu

Champion of Service Award

Khathutshelo Nemadidi

Persley Lefaphoma

Social Innovator Award

Sophia Haddad from Wits Amnesty

SRC Presidency Award to the Most Outstanding Society

History Makers

Most Outstanding Contribution made by an SRC Member

Sisanda Mbolekwa, Palesa Mofokeng, Sibongile Sibeko, Faatima Laher

Change Maker of the Year: Innovation and Entrepreneurship

Musa Maluleka

Change Maker of the Year: Social Activism

Keitumetse Moutloatse

Vice-Chancellor's Student Leader of the Year Award

Sisanda Mbolekwa

Abe Bailey Award

Mikaela Oostehuizen

Special Nominations

2018/2019 Golden Key Wits Chapter Committee
Emerging Leaders Programme
FORBES 30 UNDER 30 (Sakhile Madonko)
Global Citizen for Social Justice