Wits real estate doctoral student bags German scholarship
- Wits University
Oluwaseun Damilola Ajayi, a real estate PhD candidate, has been awarded a scholarship to pursue doctoral research in Germany.
Passionate about researching real estate, Ajayi says the three-month scholarship from Deutscher Akademischer Austauschdienst (DAAD) will allow him to expand his research alongside globally acclaimed researchers in the field, while developing his academic career and widening opportunities worldwide.
"I applied for the DAAD scholarship with a view to attaining academic success and promoting educational advancement. It is a prestigious one – its benefit is that it has the potential to distinguish me from contemporaries," said Ajayi who is one of just 10 people awarded the scholarship from 253 applicants from across Africa.
The DAAD scholarships provide international research experience for South African and African students at internationally recognised universities in Germany. The International Real Estate Business School at the University of Regensburg in Bavaria will host Ajayi over the three-month period. One of the biggest real estate institution in Europe, Ajayi beliefs the institution will contribute to his academic career because it is reputable and "extols the values of research and teaching".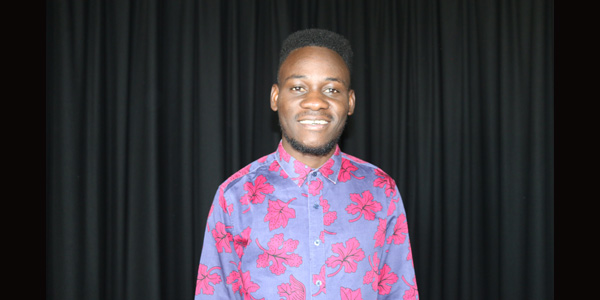 While at Regensburg, Ajayi will present a guest lecture, titled Doing Real Estate Business in Africa. He is looking forward to gaining new knowledge and building new networks.
"I will be harnessing their state of the art infrastructure in advancing the frontiers of my research and area of expertise – Pricing of Real Estate Investment Trusts [REITs]. Secondarily, I will be strongly networking with their academics with the intention of creating long-term relationships with mutual benefits", he says.
Aside from advancing his research career, Ajayi is passionate about making positive contributions in the lives of others. A career in academia, through lecturing and engaging with students, will enable him to do so. His father, Cyril Ayodele Ajayi, a Professor in Real Estate in Nigeria, influenced his interest in academia and motivated him to influence others.
"[My Father] has and still continues to make cutting edge impacts on both students and colleagues around the world. He made me believe that we all need to make positive contributions wherever we find ourselves."
The third-year PhD student is excited to embark on his doctoral research in Europe and is proud to take Wits to the world – an institution that inspires excellence, he says. He describes himself as a "proud Witsie" because of the opportunities he has been exposed to at Wits.
"Wits University has provided me first with second-to-none research infrastructure. I have been exposed to world-class research methods, teaching pedagogy as a tutor, handling students of different cohorts. I have also been exposed to topnotch opportunities that assist in shaping my future in the desired direction. The staff is very respectful and always ready to assist."
As a young ambitious individual who is always seeking opportunities for advancement, Ajayi "encourages the younger generation to make good use of their present."
"When a farmer misses his planting season, harvest is null", he says.