Witsies appointed to Ramaphosa's Economic Advisory Council
- Wits University
Four Wits academics appointed to President Cyril Ramaphosa's Economic Advisory Council.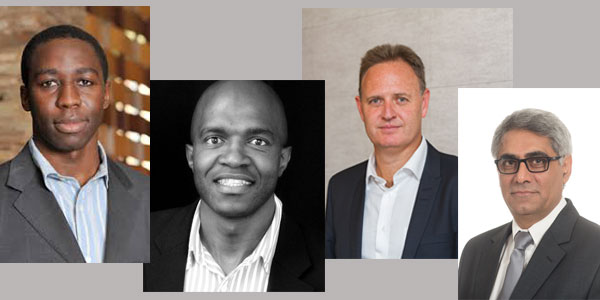 The University congratulates the newly appointed members of the Presidential Economic Advisory Council (PEAC) and particularly the four academics from Wits who will serve on the Council - Dr Kenneth Creamer, Prof. Liberty Mncube, Prof. Mzukisi Qobo and Prof. Imraan Valodia. The Council has the potential to play an important role in providing policy direction to improve the performance of South Africa's economy and to accelerate growth and transformation.
Valodia is the Dean of the Wits Faculty of Commerce, Law and Management; Creamer is a Senior Lecturer in the School of Economic and Business Sciences; Mncube is an Associate Professor in the School of Economic and Business Sciences, and Qobo is an Associate Professor at the Wits Business School.
"These competent intellectuals have the potential to help guide South Africa to a new and more inclusive path of economic development that will foster economic growth and improve the living standards for all people," says Professor Adam Habib, Wits Vice-Chancellor and Principal.
"This is one way in which universities can impact positively on society – through sharing and applying their skills and knowledge to benefit the public good."
The Council, which comprises local- and international-based economists, is an advisory body which is expected to facilitate government's access to intellectual capital on economic policy and thereby to improve the quality of policy design and implementation. The Council will provide advice on the pillars of a macro-economic strategy, global developments that impact on South Africa's growth prospects and developing creative ways to address the challenges of poverty, unemployment and inequality, amongst other aspects.