International partners shake hands on finding clean energy solutions
- Wits University
The world's deepening climate crisis has made the push for innovation and stronger international scientific collaboration urgent in the quest to find sustainable clean energy solutions.
It's against this backdrop that a memorandum of understanding (MOU) was signed between South African and Chinese partners with a view to establish a Joint Research Centre for Clean Energy.
The six partners of the MOU are Wits University, the University of Pretoria, the CSIR (Council for Scientific and Industrial Research) from the South African side. The Chinese partners are the Beijing University of Chemical Technology (BUCT), the China Petroleum and Chemical Industry Federation and the Chinese Renewable Energy Society.
The signing of the MOU took place at the 7th International Biorefinery Conference held in Kempton Park on 19 August 2019. China first launched the biorefinery conference in 2007. Biorefining is the use of biomass as the raw material to create heat, power, chemicals, fuels and feed. It's considered one of the promising approaches to shift from a fossil fuel-based economy to a bio-based one.
The biennial event has been held in different countries over the last 12 years. South Africa is the first African country to host the conference that this year saw around 100 delegates from 11 countries attend.
The MOU is a non-binding agreement with an initial five-year cooperation term with options to renew. Funding will be raised by the various partners in both countries with the key aims being to engage in joint research and develop projects, to share expertise and to support green innovation efforts. Management of the joint research centre will take the form of two secretariats - one based at Wits University in South Africa and the other in BUCT in China. Provision has also been made for other partners to apply to join as the initiative matures.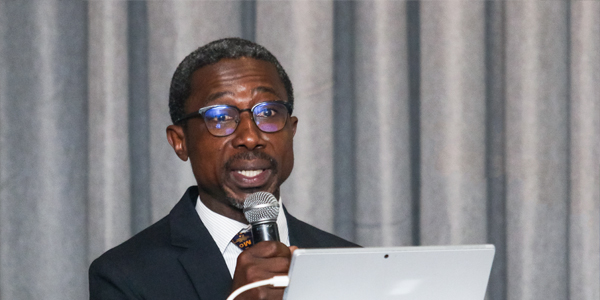 "At its heart the MOU is a framework to guide collaboration on clean energy innovations and projects between our two countries. It is also an avenue of exchange of students and academic staff between China and South Africa," says Professor Thokozani Majozi of the School of Chemical and Metallurgical Engineering at Wits.
The key benefits of the MOU between Chinese and South African institutions will be to bolster the experiential training of students and to facilitate visits and collaboration between the universities and research institutions. Resource funds and expertise can also be pooled. The focus will be on developing alternative and renewable energy sources and clean energy processes in chemical production, water treatment and environmental remediation.
Majozi says the MOU also forges a closer working relationship between Wits University and BUCT that started in 2010 already. He says the possibility of developing joint degrees between the two universities could be on the cards as well as the establishment of an actual research centre on Wits campus further down the line. He says that a physical centre will help to ensure university-wide, multi-disciplinary response to tackling climate change.
"We are coming to this MOU as equal partners to share technology and skills exchange to build on the strategic research area of energy and to solve the problem of how to provide clean energy to build green economies. Collaboration of this kind gives us sufficient resources to pull out of our fossil fuel economy," says Majozi, who holds the NRF/DST Chair in Sustainable Process Engineering at Wits and also chairperson of the CSIR board. Majozi adds that China's paradox of being the world's biggest carbon emitter while also rapidly accelerating its carbon efficiency to sustain its economic growth holds lessons for South Africa.
"South Africa is a small country but we have a huge carbon footprint and we also have enormous socio-economic pressures. We may get away with some things right now as a developing country but that won't hold for long. We can learn from the Chinese so that we can take action before it's too late," he says, pointing out that South Africa's energy is still dominated by non-sustainable sources of coal and oil.
For Majozi, the MOU at this time is another urgent alarm for scientists to rise to the demands of a world facing a climate emergency and for science to influence policy. In turn, he says, enforced policy can impact a wider range of responses to climate change across every sector of society.
"It must develop teaching and learning that is not locked into fossil fuel dependency," he says.
Speaking at the signing of the MOU Professor Tianwei Tan, who is also president of BUCT, said that international cooperation is essential to find solutions to a problem that now faces every person on earth.
"We need international cooperation to resolve a human problem and we must lead with innovation, new technology and new methods," Tan said.
He added that the MOU represents an opportunity especially for young scientists from both countries to work together as the next generation who will have to innovate and be problem solvers.