Appointment strengthens African research
- Wits University
A Wits alumnus and CARTA Fellow has been appointed as the inaugural director of the African Population and Health Research Center West Africa regional office.
Dr Cheikh Faye completed his PhD in the Wits School of Public Health through a fellowship with the Consortium for Advanced Research Training in Africa (CARTA), an Africa-based, Africa-led initiative to rebuild and strengthen the capacity of African universities to produce locally well-trained and skilled researchers and scholars.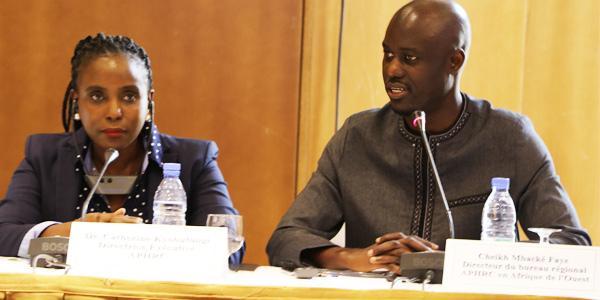 "I'm glad to say I'm a product of the Wits School of Public Health. With this appointment, and as a former CARTA fellow, I'm proud to contribute to CARTA's efforts towards strengthening research and leadership capacities in Africa, shaping the new African agenda," says Faye, who holds a Master's degree in Statistics from the Houari Boumediene University of Sciences and Technology (Algiers, Algeria).
His PhD research focused on factors associated with stunting and catch-up growth among under-five years old children in Nairobi informal settlements. His doctorate will be awarded in December 2019.
Faye has more than fifteen years' experience working on the design, implementation and evaluation of research projects in Senegal and other countries in West Africa. His experience includes research on reproductive health (behavioural surveys on HIV/STI in Senegal and Mauritania, post-abortion care, family planning), local development and poverty.
"The APHRC regional office was launched in May this year to support the Center's expansion across Africa and fill in a gap in that region," says Faye, who is the APHRC lead on the Countdown 2030 initiative for Women's, Children's and Adolescents' Health, which aims to generate evidence and strengthen analytical capacity in African countries.
APHRC Executive Director, Catherine Kyobutungi launched the regional office in Dakar, Senegal, when Faye was appointed, to anchor projects like this, as well the Improving Girls Education and the Immunization Advocacy Initiatives.