Prof. Lynn Wadley elected as Fellow of the British Academy
- Wits University
Wadley has been made a Fellow of The British Academy in recognition of her outstanding contribution to the field of archaeology.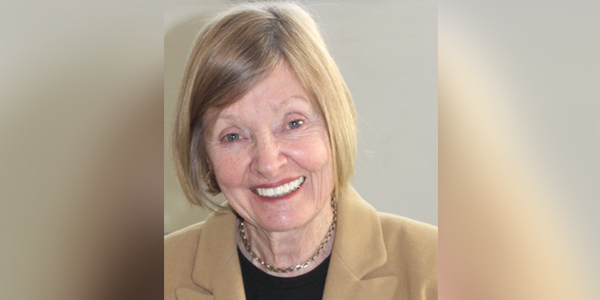 She is the only South African among the 76 distinguished scholars elected into the prestigious fellowship and joins leading scholars.
Wadley, Honorary Professor and Head of ACACIA (Ancient Cognition and Culture in Africa) in the Archaeology & Evolutionary Studies Institute, is a distinguished archaeologist who is internationally recognised and respected as a pioneering scholar of the African Middle Stone Age and on cognitive abilities of early modern humans. She is known for her wide-ranging innovative exploration of ephemeral traces of past activities in the deep past, and her activism and writings on gender politics in archaeology and academia.
From the time she joined Wits in 1982, she has been a key figure in unearthing African scholarship and connecting the world to past.
"I have dedicated my life to African archaeology because the deep past in Africa is everyone's heritage and it must be protected. We have incredible archaeological sites in this country and we frequently recover new and exciting data. The best way to preserve our heritage for future generations is to teach young people about it and involve them in the process of acquiring such knowledge for themselves," says Wadley.
Amongst Africanist archaeologists she is also deeply respected as a meticulous field archaeologist, and finally, as an inspiring lecturer and supervisor.
It is a personal honour to be elected to the British Academy, but I particularly hope that my appointment will contribute towards raising the international profile of Wits University."
Professor Sir David Cannadine, President of the British Academy, says:
"The British Academy has always recognised pioneering research in the humanities and social sciences, and 2019 is no exception. This year we have elected a particularly multi-skilled and versatile cohort of Fellows whose research crosses conventional academic boundaries.
"Whether it is climate conservation or the ageing society, the rise of artificial intelligence or social cohesion, our new Fellows' wealth of expertise means the Academy is exceptionally well-placed to provide new knowledge and insights on the challenges of today. Their work has opened rich new seams of understanding and discovery, offering new perspectives on long-standing and emerging challenges alike.
"I extend my warmest welcome and heartiest congratulations to all our new Fellows, Corresponding Fellows and Honorary Fellows. I look forward to working with these outstanding scholars to build on the Academy's excellent and ever-expanding record of achievement."