White-collar crime and corruption reporting win investigative journalism award
- Wits University
Journalists from News24 and amaBhungane are joint winners of the 14th Taco Kuiper Award for Investigative Journalism.
Susan Comrie of amaBhungane (the Centre for Investigative Journalism at the Mail & Guardian), and Kyle Cowan of News24 were named joint winners at a ceremony held at the Wits Club in Johannesburg on Friday, 30 March 2019. Pauli Van Wyk of the Daily Maverick's Scorpio was runner-up and Zanela Miji of amaBhungane received a special mention.
Wits Journalism and The Valley Trust host the annual award, which recognises the best exemplar of investigative reporting in South Africa. The 19th Taco Kuiper Award elicited 18 entries, shortlisted to eight finalists, and ultimately a joint winner and one runner-up. The prize money is R235 000 for each winner and R65 000 for the runner-up.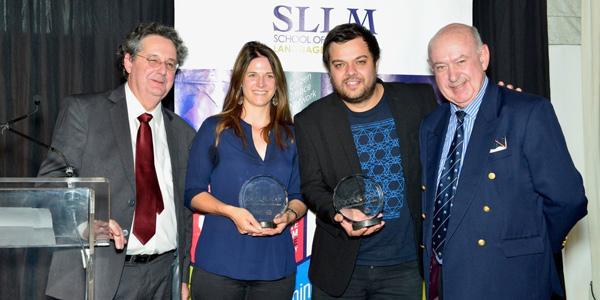 Comrie's work exposed Regiments Capital Trojan horse role in wheeling R600m out of state-owned enterprises. Cowan broke the story of the Bosasa CEO Gavin Watson's R500 000 covert "donation" to President Cyril Ramaphosa's ANC presidential campaign. Van Wyk's series exposed the devastating effect of Tom Moyane's reign at the head of SARS. Miji was recognised for her two papers on land, 'Those graves were our title deeds' and 'Cradle of Conflict'.
Anton Harber, convener of judges and adjunct professor in Wits Journalism said Comrie's was a story with major impact and showed the value of sticking to a story when others move on. Cowan's "was brave work, tackling some of the most powerful political figures, executed with thoroughness" while Van Wyk's work was "authoritative, compelling, comprehensive."
"I think you will see from the material we look at today that we continue to enjoy some fine work – but there is little doubt that the need to encourage and build the pool of investigative reporting is more important than ever," said Harber.
"I want to pay special tribute to the whistle-blowers, those who risk their lives and their livelihoods to speak out against wrongdoing, often with little reward. Without them, many of these stories would not be done, and we – and the whole country – owes you a gigantic thank you."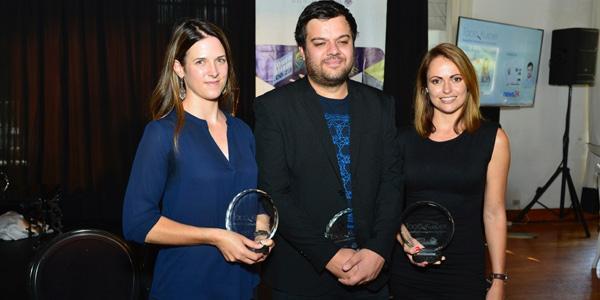 One such whistle-blower was Daphne Caruana Galizia. She was a Maltese journalist, writer, and anti-corruption activist. On 16 October 2017, Galizia was assassinated in a car bombing. Her son, Matthew Caruana Galizia, a Pulitzer Prize-winning journalist and a software engineer, delivered the keynote address at the Taco Kuiper Award.
Galizia grew-up in the world of journalism his mother inhabited. Journalism in Malta 30 years ago was limited to reporting facts and no public discourse. An "exasperated" Daphne wrote to the newspaper, which astonishingly published what was effectively an op-ed, with a by-line, and paid her. Thus began Daphne's career as an investigative journalist who was not only young and female but also dangerously opinionated.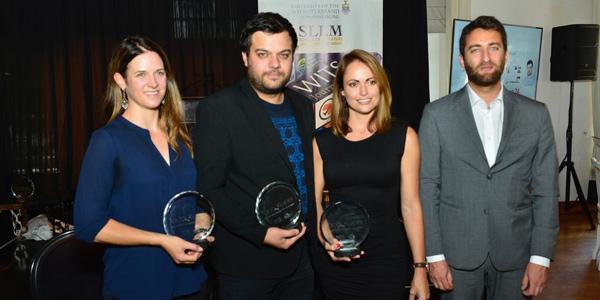 Galizia says his mother was as popular as she was isolated because of her rigorous reporting. She was frequently labelled a witch and the corpse of the family dog appeared on their doorstep with its throat slit. Two other pets were subsequently poisoned and shot. The front door of the family's home was set on fire – a traditional warning in Malta. Another arson attempt almost burned their home to the ground, but was thwarted when Galizia's brother returned in time to quench the fire and save his sleeping brother's life.
"My mother used to say 'you're either a fighter or you're not'," says Galizia, whose mother did not live to fight but had to fight to live amidst the "mind-bending power of corruption". She was a relentless reporter who said she would stop only if a contract was taken out on her life. She was dead several months later, murdered while investigating a cocaine operation.
Galizia said his mother inspired generations of Maltese women and men. On the 16th of every month, activists hold a vigil for Daphne. Galizia paid tribute to South Africa's investigative journalists assembled at the Taco Kuiper Award who "absorb the blows" for society.