New NRF ranking for mining school
- Wits University
The National Research Foundation has bestowed another accolade on the School of Mining Engineering by awarding a C2 rating to Professor Rudrajit Mitra.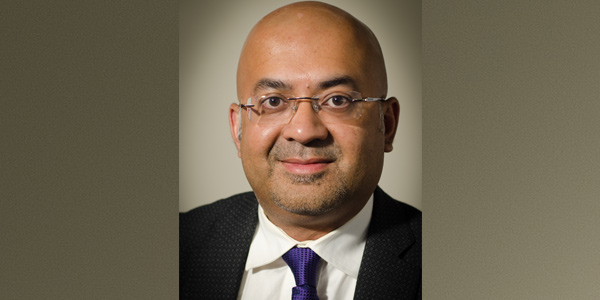 Mitra, who is Associate Professor and Centennial Chair of Rock Engineering, is now one of four academics in the school who hold this level of professional recognition. All four are based at Wits Mining School, making it the only mining school in South Africa with NRF-rated academics.
"I feel really honoured to be rated at C2 level by the NRF, especially in my field of rock mechanics," said Mitra. "I am humbled to be in the company of great academics in rock mechanics such as Professor Dick Stacey, for instance."
Professor Stacey, Professor Cuthbert Musingwini and Professor Fred Cawood are the other three NRF-rated researchers at the Wits Mining School.
His award comes on the strength of 112 research outputs over the past eight years – including five book chapters, 37 journal articles and 49 conference papers. As a lecturer, he has also supervised or co-supervised 11 PhD students to graduation, two (2) Masters students and sixty seven (67) Honours students.
The NRF's C2 ranking recognises "established researchers with a sustained recent record of productivity in their chosen field" and who are judged by their peers as having produced "a body of quality work … which … attests to ongoing engagement with the field." In a rigorous process involving the applicant, the university, the NRF and a range of international reviewers, the impact of the research generated by Professor Mitra was assessed by experts from around the world.
"It is not the volume of research outputs that is important, but rather the impact on fellow researchers and the discipline or industry in which you operate," he said. "The reviewers must be satisfied that the research is valuable, and that it contributes constructively to the discipline. Are other researchers reading it, are they referencing it, and does the industry benefit from its content?"