Wits senior lecturer wins National Teaching Award
- Wits University
Music educator, Dr Susan Harrop-Allin has been recognised for teaching excellence.
Harrop-Allin, a senior lecturer in the Music Department in the School of Arts, recently received a national teaching and learning award from the the Council on Higher Education (CHE) and the Higher Education Learning and Teaching Association of South Africa (HELTASA), at its national conference at Nelson Mandela University in Port Elizabeth.
The award recognises excellence in teaching and learning, acknowledging academics who have made significant contributions to university teaching and learning and who have shared their philosophy, insights and innovative ideas across the sector.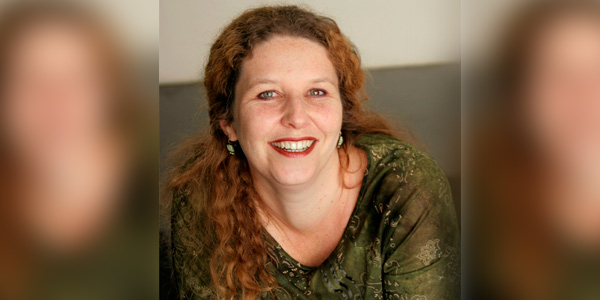 Harrop-Allin was amongst five people across South Africa who received the National Excellence in Teaching and Learning Award in 2018. HELTASA granted the award for her innovative music teaching methodologies and curriculum design, as well as her significant contribution to developing Community Music as a new academic field in South Africa.
As a passionate music educator and musician, Harrop-Allin is committed to social transformation through the arts. In her professional capacity as a teacher trainer and project manager, she has initiated numerous music development projects to build social cohesion in diverse communities in South Africa. Her research represents the scholarship teaching and learning, while her teaching and curriculum design is framed by educational theory and the epistemologies of music education and arts community engagement. She has taught and developed courses in eight areas of music, the arts and education, bringing her expertise in curriculum and materials development, project management and teaching methodologies to bear on her work at Wits.
In October this year, Harrop-Allin received the Wits Vice-Chancellor's Individual Teaching and Learning Award at Wits and, in 2017, two awards in the Faculty of Humanities for Research and Teaching and Learning respectively.
"Receiving the Council of Higher Education's Learning and Teaching Award means a lot for me because it underscores the significance of Community Music and Music Education as valued disciplines within Music and the Wits School of Arts. The award highlights the importance of teaching as critical praxis, and arts community engagement programmes as models of curriculum transformation in the current de-colonisation context. I am particularly honoured that my teaching methodologies and curriculum design have been characterised by my peers as innovative and precedent-setting in South African higher education," says Harrop-Allin.
In 2018, the University expanded its teaching and learning initiatives to explore ways to introduce innovative teaching methods through new technologies and online learning.
Professor Ruksana Osman, Dean of the Faculty of Humanities, said that Harrop-Allin's awards are testament to the quality of scholarship at Wits University.
"Teaching awards and the recognition such awards provide to academics are vital for strengthening the relationship between teaching, scholarship and research. Such awards in the academy remind us that good quality teaching is always research-led and always in the service of student learning and student success," says Osman.