Witsies write books for children
- Wits University
Witsies among authors who are creating books relevant to African children.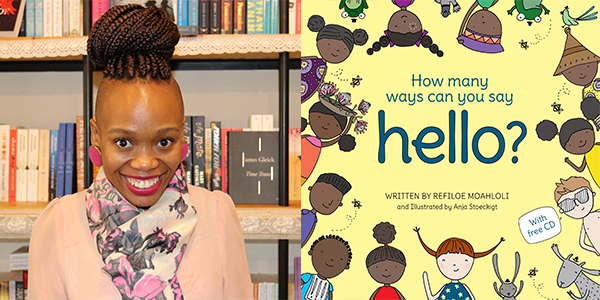 How Many Ways Can You Say Hello? was a bestseller in 2017 and has changed the career path of Refiloe Moahloli (BCom 2009) for the second time.
"I initially had a very clear plan of becoming a business analyst at a big firm," she says wryly. In her final year of studying Information Systems, her exposure to marketing sent her in a new direction.
"I received a bursary from Vodacom in my third year and ended up working there the following year. I am currently writing and marketing books part time. My hopes for the future include a very successful animation company," she says of what now lies on the horizon.
It was while she on a work assignment in Mumbai that she decided to answer the writing urge. "Living and working in another country was one of the most challenging experiences of my life. It also highlighted the things that are most important to me. At the end of the assignment I realised that there would probably not be a better time to take a leap towards pursuing my dreams. It was incredibly inconvenient and even more difficult, but having spent two years away from home and completely out of my comfort zone, I was feeling a little brave. At least brave enough to give it a try."
How Many Ways Can You Say Hello? is the story of a girl who travels around South Africa in a hot air balloon, learning to greet people in their own languages. It's illustrated by Anja Stoeckigt and comes with a CD to help with pronunciation. It's been included in the Gauteng Department of Education's books catalogue. Moahloli's second book, Tullula, illustrated by Simon Mahlo, was included in Exclusive Books' HomeBru campaign, which highlights the best in local literature.
"In writing anything I think it's important to learn the rules," Moahloli says. "Storytelling is an art; people have been doing it for years, so it makes sense to learn from those who have done it before you. I did a writing course, and it was one of the best things I did for my career. It helps to structure your creativity. Writing for children has changed my life, as I am doing something I am absolutely certain I should be doing. There is indescribable joy and peace in that."
Moahloli also enjoys watching cricket and playing hockey – "it's the fun balance I need when things start to get a little bit too serious at work."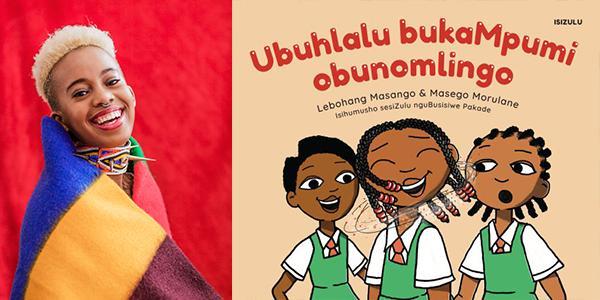 Parents and grandparents have a fresh source of delight in Mpumi's Magic Beads which is also available in isiZulu. Social anthropology Master's student Lebohang Masango (BA 2015, BA Hons 2016) has written and published a story especially for urban kids, making the city a place full of interest and adventure. It's also a book about friendship and self-esteem.
Young readers aged 5-10 can recognise themselves and Johannesburg in the book, which is illustrated by Masego Morulane.
The author, who matriculated from the National School of the Arts, went on her own "fun and challenging" publishing journey before signing with David Philip Publishers. The book is expected to be published in all official South African languages and can be pre-ordered from orders@newafricabooks.co.za.
Many parents worry about children's addiction to screens. Masango advises: "Meet them where they are. They will see that the world is made up of images and words, whether they are on an iPad or in a book. We have to find a way to emphasise that reading is important to everyone who wants to excel, regardless of their path."
She is currently part of a team of Wits researchers, funded by Wellcome Trust, studying perceptions of sexuality in South Africa and how this influences the way people respond to sexual health interventions. It's hoped the study will inform public health policy.
This article first appeared in the Wits Review, a magazine for Wits alumni.