The Entrepreneurial Wayz director a Global Goodwill Ambassador
- Wits University
The director of a unit in Wits Enterprise has been named as one of just six Global Goodwill Ambassadors in South Africa.
Chimene Chetty leads The Entrepreneurial Wayz (TEWZ) in Wits Commercial Enterprise (Pty) Ltd. TEWZ works to develop an entrepreneurial economy and contribute to sustainable socio-economic development.
The Global Goodwill Ambassadors is an international association of humanitarians, which designates thousands of ambassadors from 150 countries to promote and encourage humanitarian initiatives. Ambassadors foster friendships and alliances to inculcate a better understanding of the world's diverse population and cultures to shift negative preconceptions.
"I'm humbled to be nominated and acknowledged as a Global Goodwill Ambassador. To help people reach their potential, to become active contributors to the economy, and achieve self-actualization for a fulfilled life are at the very core of my work. This continues to be both my passion and my purpose," says Chetty, who over 20 years has committed to humanitarianism through working in the NGO sector.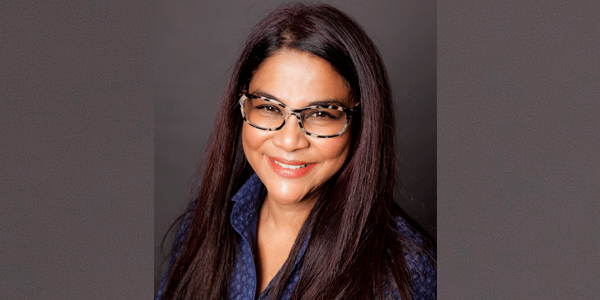 A history of humanitarianism
Chetty was previously Southern Africa Regional Director of Ashoka, a global NGO that identifies and invests in leading social entrepreneurs. She later held the position of Director at the Centre for Entrepreneurship at Wits Business School for five years before joining TEWZ at Wits Enterprise.
Duncan Raftesath, Chief Executive of Wits Enterprise commended Chetty on her Global Goodwill Ambassadorship: "We are immensely proud that we have a Global Goodwill Ambassador within our ranks. Chimene Chetty has certainly proved to be an ambassador for the socio-economic advancement of marginalised individuals and communities. A doer and a change-maker, she is dedicated to the development of people, communities and ultimately her country."
Chetty believes entrepreneurship is as a critical lever to deliver on the socio-economic rights of South Africans and prepare young people for the 21st Century global economy. Combined with a strong sense of social justice, her approach seeks to restore equity, access and equal opportunity to marginalised, "othered" and oppressed groups. Through her work at TEWZ, Chetty is closely involved in the personal development of others.
Leveraging entrepreneurialism for self-actualization
"It has long been my mission to support transformation in the South African economy by helping to nurture a generation of change makers, problem solvers and savvy entrepreneurs who are able to start and grow sustainable businesses that are based on a shared values model, thereby creating inclusive opportunities and facilitating community-based development," says Chetty.
Chetty's approach to entrepreneurial development is supported by years of individual experience and expertise as an entrepreneur herself. She has established various small businesses and initiatives and has served on several committees and boards. She presently serves on the Community of Practice Working Group of the Department of Higher Education, developing a framework for Entrepreneurial Universities in South Africa.