Ruth First Memorial Lecture
- Wits University
Niren Tolsi, a multi-award-winning freelance journalist will share his views on why South African journalism needs a defibrillator.
The annual lecture honours Ruth First – a Wits graduate, journalist, activist, researcher, and intellectual. First was killed by a letter-bomb parcel sent by the apartheid government to her office at Eduardo Mondlane University, Mozambique on 17 August 1982. First is remembered in many countries for her politically and socially relevant research and journalism.
This year's lecture, entitled Fire and Media: Towards a New South African Journalism takes place on the 18 October ahead of Media Freedom Day, which marks the clampdown on newspapers by the apartheid state on 19 October 1977.
The lecture will shine the spotlight on South African journalism, which has evolved over the years. Tolsi, a Ruth First Fellow, will weigh in on the state of journalism and share why he believes South African journalism is in need of a defibrillator. Mahlatse Mahlase (chairperson, South African News Editors Forum), Khadija Patel (editor, Mail & Guardian) and Mnikelo Ndabankulu (Mayibuye People's Movement) will join Tolsi in the discussion.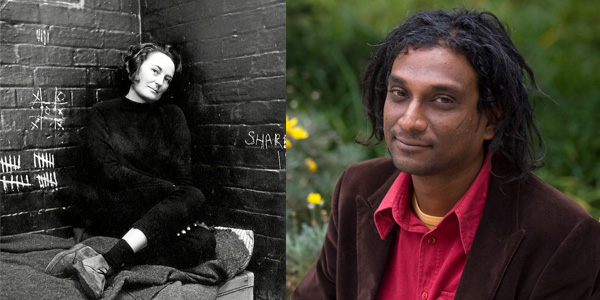 About the 2018 Ruth First Fellow, Niren Tolsi
Tolsi is a multi-award-winning freelance journalist who has spent the last six years working with photographer Paul Botes on the ongoing After Marikana multimedia project. After Marikana, scheduled for completion in 2022, will include the publication of a book, a travelling art exhibition, and a virtual reality memorial. This award-winning social and forensic investigation into the long-term consequences of the Marikana massacre has been published in The Guardian and the Mail & Guardian. Amnesty International commissioned part of the work for the Voices of Marikana exhibition and its global campaign to change mining company methodologies in the developing world.
Tolsi is currently contributing editor at New Frame and a co-founding editor of The Con. He previously worked as a senior journalist at the Mail & Guardian, and at the Times Media Group as deputy legal editor, amongst others. He has been published locally and internationally and writes regularly about social justice, Constitutional law and the politics of the judiciary, grassroots mobilisation and the state's (often violent) responses, 'hyper-local' living politics, the arts, jazz music, and the politics of cricket.
Tolsi is interested in transitioning investigative journalism into art spaces and co-curated the 2016 The Con-struction Cartel exhibition with the Durban Centre for Photography at the Goethe Institute.
He is also the Heinrich Böll Journalism Fellow.
The Ruth First Fellowship is a prestigious award made by Wits University to enable journalists, writers, researchers, film makers or photographers to pursue in-depth projects that can be presented in ways to influence thinking, discussion, and debate in South Africa.