Learn to speak Spanish at Wits
- Wits University
Spanish, one of the most spoken languages in the world is now offered through the new Mexican Studies Centre at Wits.
The Centre will support the teaching of the Spanish language and culture and offer training to Spanish teachers. Officially launched on 22 September 2018, the new Centre is a partnership between Wits University and the National Autonomous University of Mexico (UNAM), and is the first Mexican Studies Centre to be established in Africa. It aims to promote academic and cultural exchange between the two universities and is key to the internationalisation of higher education.
"The exchanges will enable exchange students to understand cultural differences as well as to raise awareness regarding various knowledge," says Dr Arturo Mendoza Ramos, Director of the Mexican Studies Centre.
Research excellence is important to Wits and UNAM, and an important objective of the Mexican Studies Centre is to establish joint research and teaching projects in all areas of study and in all levels of higher education. Both universities hold influential positions in their regions. UNAM is the largest university in Latin America and ranked amongst the best 100 universities worldwide while Wits University is currently the number one university in Africa according to the Academic Ranking of World Universities. Students and staff from these universities will have the opportunity to advance their academic interests in South Africa.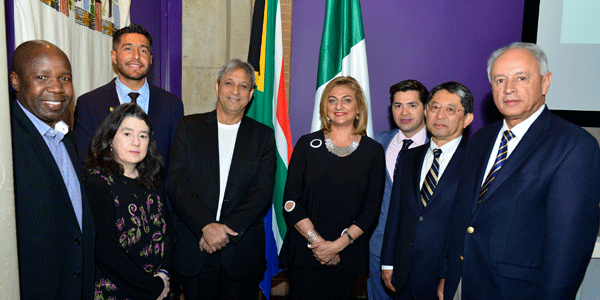 South Africa and Mexico share common values of humanity in their approach to tackling global issues and strive to promote global equity and social justice. Both nations are part of the G-20 economies and seek to foster strategic bilateral relations by exchanging knowledge and best practices. The year 2018 marks the 25th year anniversary of diplomatic relations between South Africa and Mexico.
This "is an ideal opportunity for Mexico to approach and to discover the rainbow nation by sharing best practices, trade, knowledge, culture and traditions. There are also many opportunities where Mexico and South Africa can work together and help each other (to) become stronger, providing tangible benefits for the people through permanent and consistent communication which will bring about a better understanding of each other," said Ana Luisa Fajer Flores, Mexican Ambassador to South Africa at the launch.
Through the teaching of Spanish, the Mexican Studies Centre will enable staff and students to communicate across cultural and geographic boundaries and will promote multilingualism, which is a passport to creative thought and innovation in our cosmopolitan world said Wits Vice-Chancellor and Principal, Professor Adam Habib.
"The purpose of the Centre is not simply to teach Spanish. It is our passport to a global community but it is also to learn from each other, to learn of our societies, to learn of our economies and to learn of our cultures," said Habib.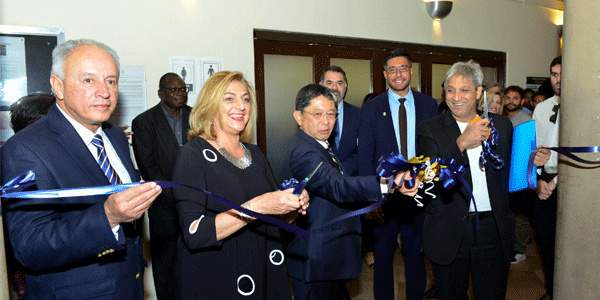 Dr Ken Oyama Nakagawa, UNAM Secretary of Institutional Development said that the partnership between UNAM and Wits would also increase opportunities of research collaborations in new fields of sciences, engineering, humanities and arts.