Journos need to fall in love again
- Wits University
Award winning journalist Niren Tolsi has called on journalists to use their power responsibly and to return to the values of the profession.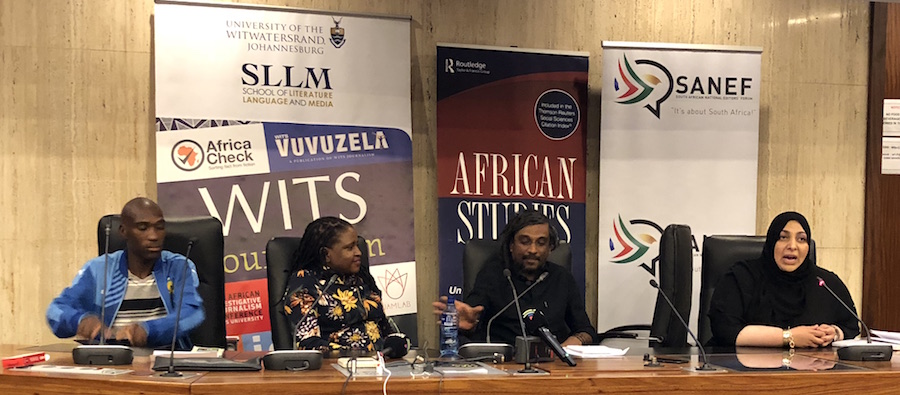 Tolsi delivered the annual Ruth First Memorial lecture titled Fire and Media: Towards a New South African Journalism. The lecture reflected on fire incidents in South Africa and how these were covered by South African media, and offered insightful critique about how "what we know, or do not know, about the these fires – how they started, who they consumed and how those who died had lived their lives" is entirely dependent on journalists, according to Tolsi.
It depends on "their biases, their stresses and pressures, their willingness to witness and make enquiries of the world around them," said Tolsi who compared the coverage of fires in informal settlements versus those that affect the middle-class.
Read the full speech which concludes with Tolsi urging journalists to once again fall in love with people, and remember that they are the first line of information for people - a role not to be taken for granted.
The Ruth First Memorial Lecture is hosted by Wits Journalism in honour of Ruth First, a fearless journalist, scholar and political activist who's life ended when the apartheid government.
According to reports the deadly letter bomb arrived at the Eduardo Mondlane University (Mozambique) after First had just presided over a seminar sponsored by the UN about transformation of the countryside in the recently independent Mozambique.
First has become enduring icon of our struggle icons who helped to liberate and shape southern Africa. The Wits journalisms department launched the Ruth First Fellowship and memorial lecture to promote First's values and journalism in service of the people. Each year the fellowship is awarded to journalists, writers, researchers, filmmakers or photographers to pursue in-depth projects that can be presented in ways to influence thinking, discussion and debate in South Africa.