Be more like Madiba
- Wits University
Former South African President Kgalema Motlanthe urges South Africans to follow in Nelson Mandela's footsteps towards peace and reconciliation.
Motlanthe was speaking at the 2018 Nobel Peace Lecture, titled: The Vision of Nobel and Mandela: Meaning and Challenges for a Contemporary South Africa.
"The spirit of statesmanship, negotiation, and reconciliation that Nelson Mandela embodied makes a call for peace through dialogue," said Motlanthe.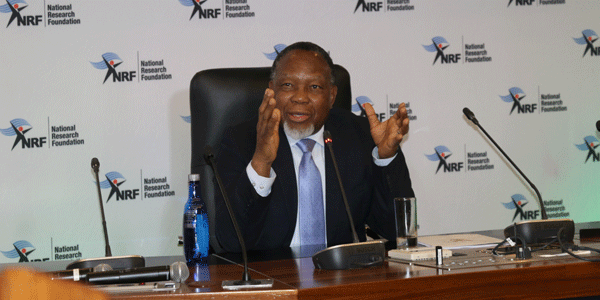 The lecture, hosted by the National Research Foundation n0 Friday, 5 October 2018., honoured former statesman, Nelson Mandela at his alma mater, Wits University. Mandela was awarded the Nobel Peace Prize in 1993 for his efforts in achieving a peaceful transition from apartheid to democracy in South Africa. He is one of four Witsies to receive a Nobel Prize.
"Mandela's vision for a democratic South Africa animated his unwavering commitment to national and global liberation. He consistently called for meaningful change that would lift vulnerable and marginalised people out of their abject experiences; measuring democracy not by the ballot box, but by the experience of significant difference," said Motlanthe.
Madiba, a global icon hailed internationally for his selfless service to South Africans and for inspiring change and peace across the globe, was also "recognised for his desire to bring oppressor and oppressed together.