Wits theatre takes a bow at National Arts Festival 2018
- Wits University
Wits play Devil at the End wins awards at the National Arts Festival and returns home for the 969 Festival starting next week.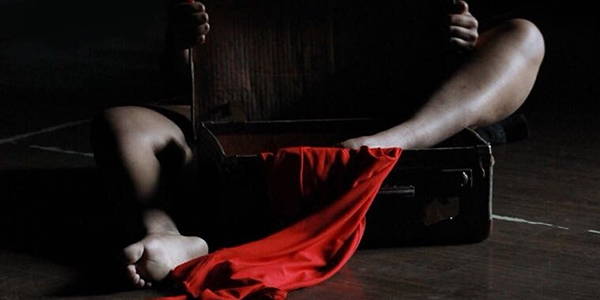 It's always a battle of the best at the country's biggest and oldest arts festival in Grahamstown. The Wits production, Devil at the End, held its own amid high competition and wowed judges and audiences to scoop two awards.
Kashifa Sithole won the 2018 Student Award for Best Director and the Standard Bank Encore Award, which recognises merit and potential in works that can be developed.
"Scores of plays from many universities in South Africa enter the NAF competition and for a single play to win two awards in a competitive festival is an endorsement that Wits Theatre and Performance is a key player in performer training in South Africa and the Global South," says Samuel Ravengai, Head of Department.
The play, which returns to the Wits Theatre as part of the annual 969 Festival starting on 19 July, is an adaptation of celebrated author and feminist Miriam Tlali's short story by the same title.
It tells the story of a woman from Lesotho who takes a journey by train to Johannesburg. A man, an intruder of her personal space, disrupts her journey. She has been violated. For the sake of her family, she is challenged to live as though her cabin on the train is keeping her safe. Her enforced inferior status as a black woman in South Africa keeps her a victim responsible for an assault against her. The Devil at the Dead End tells her story through the eyes of South African women who face the injustice of unheard sexual assault.
Adjudicators have praise the student entries for their relevance.
Advisory panel member, Greg Homann said, "Almost all the work we saw over the Festival tackled the issues of gender dynamics in courageous and unflinching ways."
Catch the award-winning play and many others from the National Arts Festival during the 969 Festival at the Wits Theatre from 19 to 29 July.