Argumentative Witsies win championships
- Wits University
Wits debaters left little room for argument as the University team once again confirmed their prowess.
The Wits Debating Union (WDU) was crowned champions of the South African National Universities Debating Championships held at the Durban University of Technology last week. The championships, which are now in their 23rd year have grown in popularity and attract students from universities across southern Africa keen to test their eloquence across a range of topics, on the spot.
William Shoki and Daniel Lee proved a formidable pair surviving a series of rounds to claim the title. Shoki, a second year law student and Lee, a first year economics and African studies student, argued against an issue that is at the core of academic freedom at institutions of higher learning.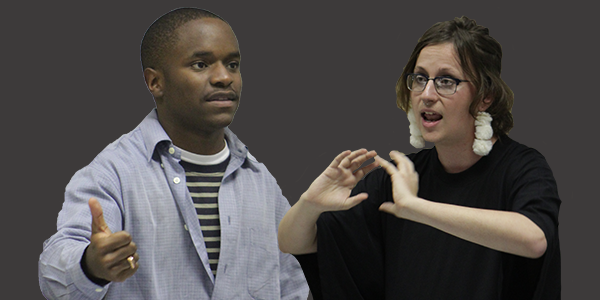 The motion in the final round was: This House believes that progressive organisations should embrace 'No Platforming' on university campuses.
No Platforming' refers to the practice of controversial, conservative people speaking at university campuses.
The final consisted of teams from Wits, the University of the Free State, Midlands State University (Zimbabwe) and the University of Cape Town.
Wits students put on a sterling performance and won three awards including Best Speakers, New Best Speaker and Best Adjudicator.
"This has truly been an excellent performance by the union, restoring us as the best debating institution in southern Africa, and arguably the continent," says Shoki, Chairman of the WDU.
Jerome September, the Dean of Students at Wits, congratulated the champions on their victory.
Historically, the WDU is recognised as one of the most productive student societies on Wits campus. Its values include promoting independent enquiry, international engagement, integrity, and academic freedom and autonomy.
Jesse Pretorius, WDU's Head of Marketing, speaks proudly about the heritage of the union: "The Wits Debating Union has carried these values with it and managed to receive the patronage of former Constitutional Court Judge, Kate O'Regan, during her term."
The WDU is gearing up for a series of tournaments but the priority is the World University Debating Championships at the University of Cape Town from 27 December 2018 to 4 January 2019.