Gauteng maths giant set to rise from its slumber
- Wits University
Gauteng schools are gearing to reclaim their reputation as maths whizkids.
The learners received this mandate during a maths prize-giving ceremony at Wits University, where they participated in a mathematics competition.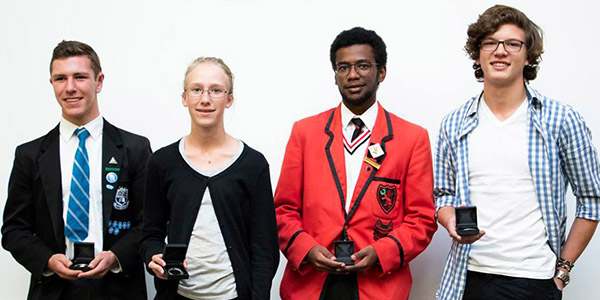 More than 800 participants took part in the inaugural Wits Maths Competition targeting learners from Grade 6 to matric right through to undergraduate university students around Gauteng.
The aim of the competition is to develop mathematical talent and assist young people to develop their full potential in the subject; and promote careers in Science, Technology, Engineering and Mathematics.
Addressing the learners, parents and teachers, Dr Belinda Huntley who is a sessional Wits lecturer and regional co-ordinator of the Wits Siyanqoba Maths Olympiad Training Centre, said that she is also hopeful that the competition will reverse Gauteng's poor showing at national and international competitions.
"As a province, Gauteng has lost ground in terms of representation when it comes to these tournaments. Gauteng does have talent, however the problem is that schools are not active in challenges that stretch learners," said Huntley.
Huntley pleaded with the parents and teachers to encourage a culture of mathematical enquiry.
The winner of the Grade 6-7 category was female home-schooled participant Lenita Jacobs, which is great news for discipline which is in need of greater female participation. Daniel Strous from King David Linksfield won the Grade 8 - 9 category, while Moein Elzubeir from Parktown Boys' School clinched the Grade 10 – 12 category. Nicolaas Bell from the University of Pretoria won the undergraduate category.
Head of the Mathematics Department at Parktown Boys, Ms Heilana Gouws, was thrilled with the performance of her school and attributed its performance to committed teachers. "We are lucky to have a good team and our belief is that we teach for understanding never for tests and assessments which constrains the learners' appreciation of the subject."
Schools with the highest point scores also received awards. First prize was awarded to King David Sandton in the Grade 6 - 7 category, and to St Johns in both the Grade 8 - 9 and Grade 10 - 12 category.
Ms Nokuthula Ndlovu from Phumulani Secondary School in Katlehong, was encouraged by the performance of her learners. Ndlovu, a recent Wits graduate, said she is looking forward to helping her learners gain confidence and perform better in the coming years and tournaments.
Wits' contribution to developing an appreciation for maths extends beyond the competition. The University is home to the Wits Siyanqoba Maths Olympiad Training Centre open to learners from Grade 5 upwards. Learners are exposed to stimulating activities and have access to high quality coaches. For more information on these, contact: Belinda Huntley at dr.belindahuntley@gmail.com
Entries to the 2019 Wits Mathematics Competition will open in 2019.