Wits digital startup CEO chosen for Obama's team
- Wits University
Lesley Williams' CEO of the Wits Tshimologong Digital Innovation Precinct' has been selected as a member of the Obama Foundation Leaders:Africa programme.
Williams commented that she is looking forward to showcasing what has already been established: "Through Tshimologong Precinct and other initiatives' South Africa has made impressive progress to not only improve our country' but to build much needed skills. I am excited to form part of this working group and committed to help make Africa better for all."
Over the course of 2017' President Obama met with emerging leaders from around the world to better understand how the Obama Foundation can support their work.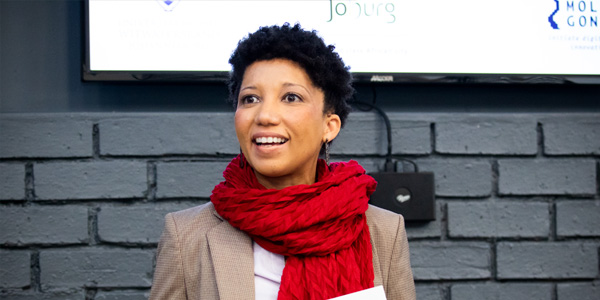 The Africa initiative will be year-long' with the intention to inspire' empower' and connect 200 emerging leaders from across Africa to take on the biggest challenges in their communities' countries' and continent. Plenary sessions' problem-solving workshops' technical training and leadership development will be held.
Williams said the group she will join will kick off with a five-day workshop convening in Johannesburg. This will also include a town hall meeting with the former US president Obama' as Obama will be in the city to deliver the 16th Nelson Mandela Annual Lecture.
The Tshimologong Digital Innovation Precinct is in Braamfontein' where the incubation of start-ups' the commercialisation of research and the development of high-level digital skills for students' working professionals and unemployed youths takes place.
The precinct was launched in September 2016 with support from major companies including Microsoft' Cisco' Datacentrix' Telkom' Acsa and MMI. Gauteng Province through its Department of E-Government and the City of Johannesburg have also provided support. The precinct also houses IBM Research's Lab Africa' one of only 12 such facilities in the world.
This article was originally published on TimesLIVE. Click here to read the original article.