The academic of the future
- Wits University
Programme for Early-Career Academics helps to improve skills by doing, reflecting and sharing knowledge.
Early-Career Academics (ECAs) face a number of new career challenges today. From teaching effectively in large classes, course design issues, assessment and integration of technology, to completing a PhD, publishing, establishing a research niche and funding, as well as establishing collaborative partnerships across disciplines, national borders and with business.
To complement ECAs' existing skills, the Wits Early Career Academic Development (ECAD) Programme helps to develop further teaching, research and academic citizenship skills to enable the transition into engaging Wits academics.
ECAD is a professional development programme that provides holistic institutional support for ECAs with less than five years' experience in Higher Education. The programme is convened by the partnership between the Wits Research Office and the Centre for Learning and Teaching Development (CLTD).
It focusses on the development of new academics to navigate not only the Wits context but the national and global Higher Education terrain as well. One of the broader aims is to encourage the nexus between teaching, research as well as academic citizenship to foster a scholarly academic identity.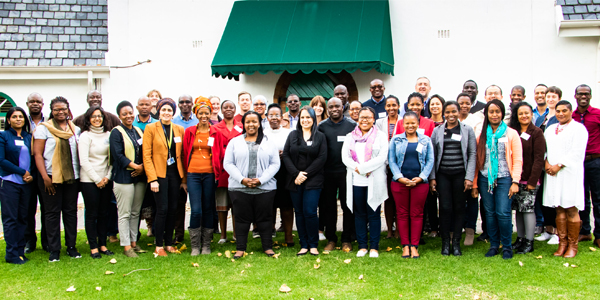 The programme provides training for 40 academics per year, who will spend a minimum of 70 notional hours by attending workshops, communities of practice, writing retreats and receiving mentorship.
The program provides opportunities for ECAs to:
Clarify career pathways and goals
Build essential leadership skills
Think strategically about individual priorities and how these fit a broader strategic context
Learn from the experiences of academics at a variety of levels from across Wits
Build a network of colleagues from across disciplines and other Wits areas
Access supporting resources
The broad aim is to establish a more caring, supportive and sustained relationship between ECAs, CLTD and the Research Office as well as the wider Wits community, and to develop a new generation of highly skilled, highly motivated young staff.
It is also hoped that the programme will contribute to increased staff retention as a result staff feeling valued by the institution from the beginning of their careers. In addition, there exists the potential for increased rates of PhD completion, a growth of new supervisors and mentors, publication outputs as well as improved teaching and learning practices as a result of participation in the various workshops.