JSE listing for Wits developed Funds
- Wits University
Wits made history when two Exchange Traded Funds developed at the University were launched on the JSE.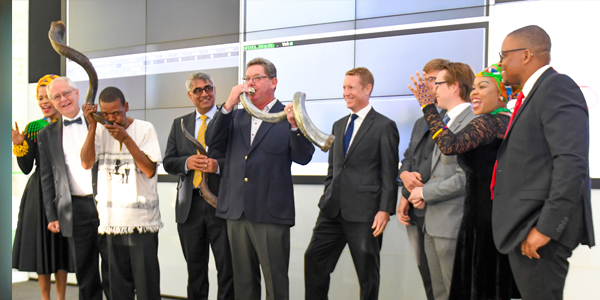 These products are a result of multi-year collaboration between Wits and Absa and essentially offer an inexpensive rules-based risk-factor strategy to investors, allowing them to better manage their risk. The tools also create the ability to outperform a market index without resorting to active stock picking.
The Absa Wits NewFunds products were developed by a research team of the Wits Finance Division (which is located in the School of Economics and Business Sciences) of James Britten, Daniel Page and David McClelland, led by Professor Christo Auret. This team of Finance academics has published internationally on factor-based investment approaches and solutions.
The launch of the Equity Premia range ETFs is an exciting development in the investment area. The Wits team is continuously exploring and evaluating other factors and sees this as an important evolving area of research. Dean of the CLM Faculty, Professor Imraan Valodia said "This is a great example of how the University's expertise in finance research is contributing to innovation in financial markets and improving the quality of these instruments."
Related coverage:
Wits finance geeks take on ETF industry with sexy new funds
Surge in ETF listings on the JSE