Witsies in Black Panther and The Color Purple
- Wits University
Wits graduates feature in two prominent productions that are dominating international cinemas and local theatres.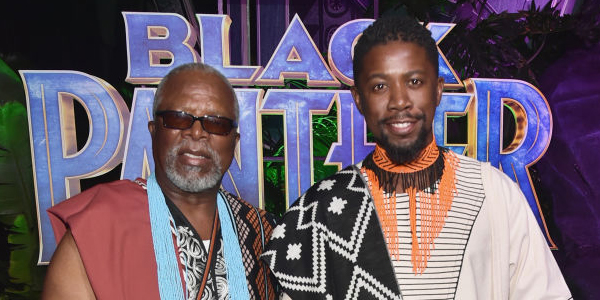 Witsie Atandwa Kani stars as young King T'Chaka in the much-talked about Black Panther which has amassed fans across the globe. Kani, holds an honours degree in theatrical performance from Wits, dazzels in the Marvel movie as the younger version on his real-life father, John Kani who plays the older King T'Chaka. Kani senior is also a member of Wits Council.
During his student days Kani junior captivated audiences in the Wits Theatre, the training ground of the country's leading artists.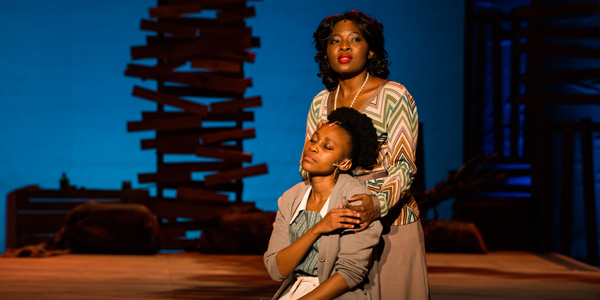 Local theatre-goers are equally enthralled by Wits talent featured in The Color Purple.
Three graduates from the Wits School of Arts and two academics are part of the play which has entranced South Africa since it opened at the Joburg Theatre.
Lead actress Didintle Khunou, plays Celie, an African-American woman struggling against patriarchy and abuse. Lerato Mvelase, widely recognised from our TV screens, shows her multi-dimensional talent as Shug Avery, while Yamikani Mahaka-Phiri wins audience hearts with his portrayal of Harpo.
Professor Sarah Roberts' magic as the production designer brings it all together as does Stan Knight, renowned production manager.
The musical is based on Alice Walker's Pulitzer Prize-winning novel and Steven Spielberg's Oscar-nominated film starring Whoopi Goldberg and Oprah Winfrey and later staged as a musical.
"US creators heap praise on SA's The Color Purple" reports City Press and the rave reviews continue:
"You don't simply 'watch' The Color Purple, you experience it … it's akin to a religious experience where you immerse yourself in it, and then you emerge afterwards feeling that any piece of theatre here on after is always going to be compared to this and will be left wanting" Janice Leibowitz, Glitterandtoast.com
Wits alumna, Didintle Khunou wrote on Instagram: