Witsies named top sportswomen
- Wits Sport
Two excel at Gauteng Sports Awards on Sunday.
Tanita Ramburuth-Hurt won the prestige's Gauteng Sportswoman of the Year 2017 title while Maria Combrink won the Gauteng Disabled Sportswoman if the Year 2017.
Ramburuth-Hurt is a member of Wits Tang Soo Do. She won three gold medals at World Martial Arts Games in October 2016 in the junior division. She won three gold medals at the South African National Championships junior division in 2017.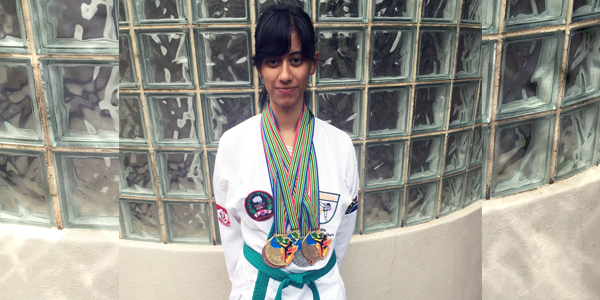 Combrink takes part in athletics. She participated in the Swiss Grand Prix Para Athletics in 2016, competing in both the Discus F44 and Shotput F44 class events. She was selected by SASCOC for the team to represent South Africa in the 2017 IPC World Para Athletics Championships held in London, UK. There she earned a 4th place in Shotput F44 class with a new Africa record, and a 7th place in Discus F44 class. She also won gold in Discus F44 and Shotput F44 class at the ASA Senior and EAD Championships in 2017.