Wits students produce award winning short film
- Wits University
"The Milk Man" impresses at the 48 Hour Film Project.
The Milk Man, a film produced by a group of second year students in the Wits Film & Television Division, who entered under the name Purple Thunderliscious Productions, scooped four awards at the annual Johannesburg 48 Hour Film Project.
This is a film competition where entrants are assigned a genre, prop, character and a line of dialogue from which they are tasked to write, shoot and edit a short film over the course of 48 hours.
Milk Man is an action-adventure story of a man in a dystopian future who gets involved in a black market deal for an extremely scarce resource – milk. The film was screened at the Ster Kinekor cinema in Mall of Africa on 12 October 2017 and was awarded at the Johannesburg 48 Hour Film Project Gala evening held at the Joburg Fringe Theatre on 15 October.Milk Man won in the categories: Best Use of Assigned Prop (A glass of milk); Best Use of Assigned Dialogue ("Any suggestions?"); Best Student Cinematography; and Best Overall Student Film.The film was also nominated as runner up for the Best Use of Assigned Character Award (Dr. Mac Lee).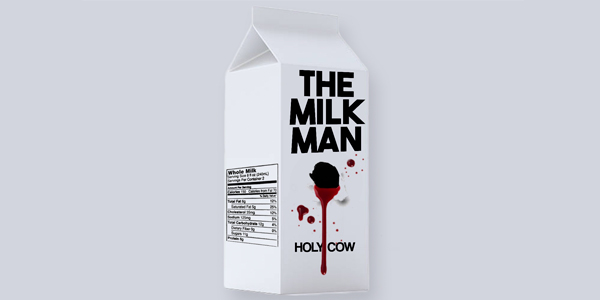 Purple Thunderliscious Productions was offered placement in a four day intensive editing workshop for one of the crew members, while cinematographer, Liam Van Rooyen was awarded a Canon 80D DSLR Camera for Best Student Cinematography.
Producing the 7 minute 37 seconds film was not an easy task, says co-producer and team leader Felipe Kirsten:
"Making a film in such a short amount of time is definitely not an easy feat. Films generally take years to develop from a concept to a final product ready for distribution. Bringing a strong young team together to create a quality product in two days, which can compete against industry professionals with decades of experience, was a daunting task."
Kirsten says that the recognition is phenomenal at this stage of their careers.
"As a team of aspiring film practitioners, being professionally recognised in our industry at such an early stage in our careers is invaluable," says Kirsten.
The Milk Man crew members included Kirsten, Faheemah Moosajee (producer), Stuart Young (director, actor), Van Rooyen, Isabella Martinez (first assistant director), Matthew Henderson (actor and first assistant camera), Dushant Naidu (actor and sound), Tashlyn Chetty (sound), Jamee Chan (grip and lighting) and Crystal Buys (assistant editor).
The Milk Man is set for online release via the student entertainment Facebook page Wits Just Kidding on 2 November 2017.